Is Buffalo Souljah Firing Shots At Burna Boy On His New Single?
So The King of African Dance-hall recently dropped a banger for his fans called Ask Jolomi which features the Nigerian rapper Eindo! The joint is really dope and I don't know who Jolomi is but he surely sounds like he is a very powerful man!! The song is on a hip hop beat and  his Dance-Hall vocals sound great on it.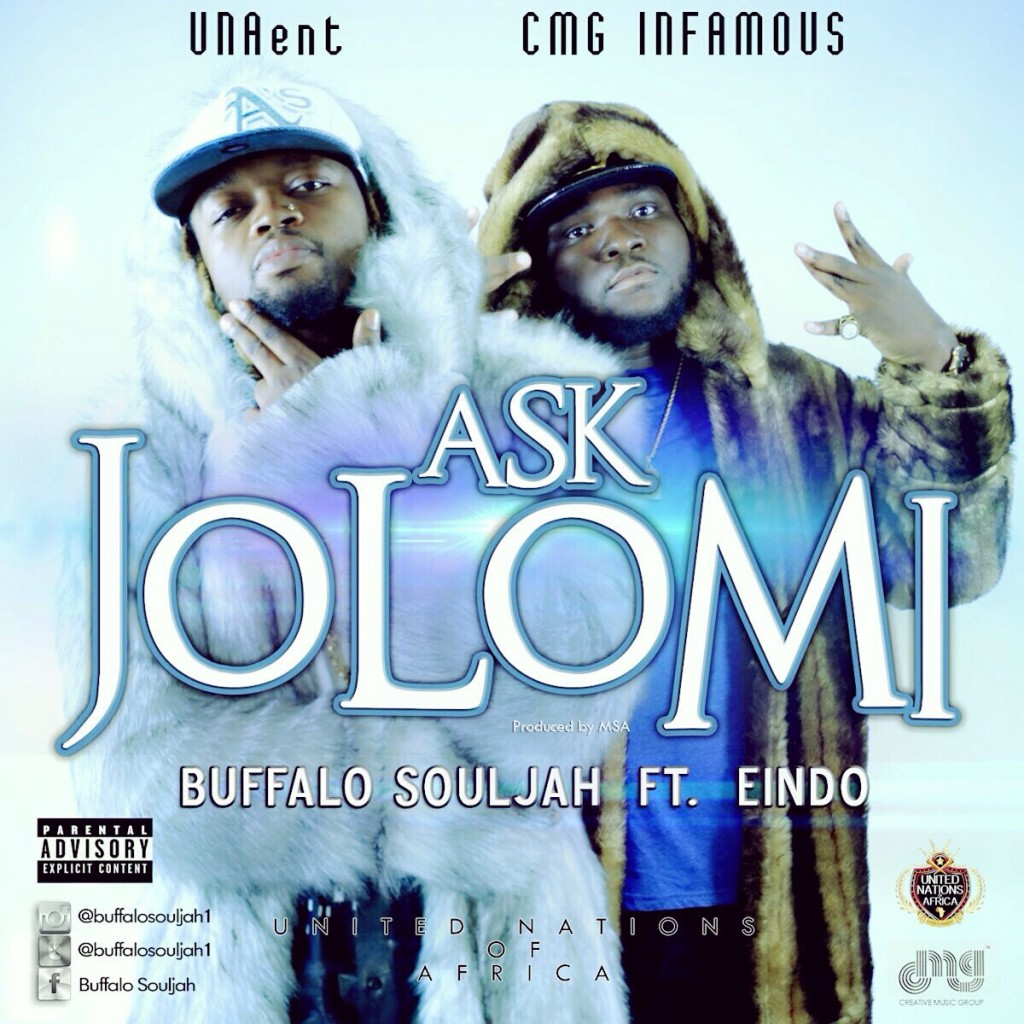 The song is definitely directed to someone who is way younger than the King. He starts his verse by telling us how he got in the game in 2005 (if you think about it Burna Boy was 14), he also tells us about when he entered the mainstream(2008) and how Waxxy put him in the game. All in all his talking about what he has done for the youngins coming up and how they don't appreciate it!
Verse 2 clearly shows us the song is directed to Burna Boy when the Nigerian rapper Eindo says, " heard about your beef through a back channel/ You always talking with your slut committee" . Burna Boy heard that Buffalo was talking about him and instead of asking him about it he accused him of doing it. I wonder, could the slut committee be The A-Team? Lol What's your take? Check Out The Lyrics HERE
Stream The Song
Update: Buffalo Souljah Confirms It!