Up Close And Personal With Towdeemac
The legend came up back in the day with a group known as Morafe. Morafe was a group popularly known for fusing vernacular rap with a twist of soul and R&B. The group has 3 members namely Khuli Chana, Kay-G and Towdeemac. Towdeemac is dropping a new album towards the end of the year and it will be titled Extra Class. The rapper/producer also has a community initiative called Backstage Lectures that will be launched in August.
How is your 2015 going so far?
It's a beautiful year. Some bad news and tragedies here and there in our industry, but God's Grace is still upon us all.
How did the name Towdeemac  come about?
Well, my full name is Lerothodi Moagi. At home, my family and friends called me Thodi for short. So around 92 my mother, who was the station manager of Radio Mmabatho at the time, travelled to Atlanta on a business trip and once there, was introduced to a hiphop duo called Kris Kros. So she then brought my brother and I some tapes and press matrtial with all these articles on Kris Kros when she came back from from there. Now, one of the most interesting things I picked up about them was that they had individually named themselves Mac Daddy and Daddy Mac. My mother would then like to tease and call me "Thodi Mac" so by the time I started rapping, I then created a new way to spell the nick name towdeemac. So whenever somebody asks me my name and I say: "towdeemac", then they reply "no! The one that your mother gave you". I can't help but laugh. LOL!
At what age did you realise you want to make music your career?
From the womb. Because through out the 9 months that my mother carried me, she was a radio presenter at Radio Bop. So I was always exposed to music. I'd say music chose me first.
Who did you listen to growing up?
My first Hip Hop influence was LL Cool J. Then came the Naughty by Natures, the Tribe Called Quests, the Buster Rhymes, etc. By this stage, I just knew I love Hiphop. But my foundation (before Hip Hop) was a lot of soul music. Your Aretha Franklins, Anita Bakers, Stevie Wonders, Sankomota, Stimela, Leta Mbuli and our very own vintage maverick, Caiphus Semenya and the likes. The list is endless. I was blessed to be born in an environment where music was a part of the everyday life.
After so many years in the industry, where do you draw your inspiration from?
I try to listen to as many genres and pick up the different techniques of play. That way, I can always pick up the current groove and tempo of the times then sprinkle that art on it with these jewels I received from the "research". But creativity is the baby daddy of originality, so creativity has a responsibility towards originality so I give it a lot of me (my feelings and authentic moods) as well.
Having been in the industry before Hip Hop was relevant, how do you feel about where the game is today?
These are the times that will either make us or break us as SA hip hop… And I believe that we have the aptitude to make it far and beyond where we are right now. The world is watching now. Isn't that what we've always wanted.? It's time for anyone and everyone who knows they can make us shine to get out there and make us shine.
What did you get into first, producing or rapping?
Rap. The Words. I fell in love with the words and attitude before the beat. Composing came naturally cause I have this unorthodox understanding of the piano and a fair ear for sound.
How do you prepare for your shows?
I rehearse each song from the time it's completed. Each new song has its own kind way it moves me and the more I play it is the more I fall into a particular rhythmic bodily motion, that's when I know the song is ready to go on stage. So when I put my performance sequence together, I use those moves to paint the whole stage set. Always close with your biggest song to that crowd.
Where did the inspiration for Cognac come from?
I was doing some research on the "Bubble Gum" era of SA music and I found some interesting techniques there that like. I love that mzansi native soul. Nowadays you'll mostly find it in dance music. Hiphop can play a role in that area too. That was the influence.
Talk to us about Extra Class, what inspired the project how far complete is it?
Extra Class is still under construction and is actually nearing completion. It's a collection of all the influences old and new. Extra Class means both "More to learn" and "Extended level of Quality"… #ExtraClass
Backstage Lectures is a community initiative launching in August? Can you tell us what it's all about?
Well the #BackstageLectures initiative is a project developed and initiated by me and my comrades at 1st 5ifty Creative Works. We've been pushing for almost a year now and we're gaining good momentum this year. The aim of the project is to give young talent a winning chance at having a sustainable career in entertainment.
Why and how did Morafe break up?
Morafe is still an existing music group which unanimously opted to focus on the individual members' solo careers for a period of time before the group's third offering.
When can we expect your album to be released?
The most honest answer would be: "once the logistical nitty gritties are all good and set." But I will announce on social media when I know for certain.
What do you do for fun?
Actually, my work is enough fun as it is but I really enjoy road trips that have nothing to do with getting on stage upon arrival. Going away with family, that sort of thing. Leasure is fun for me.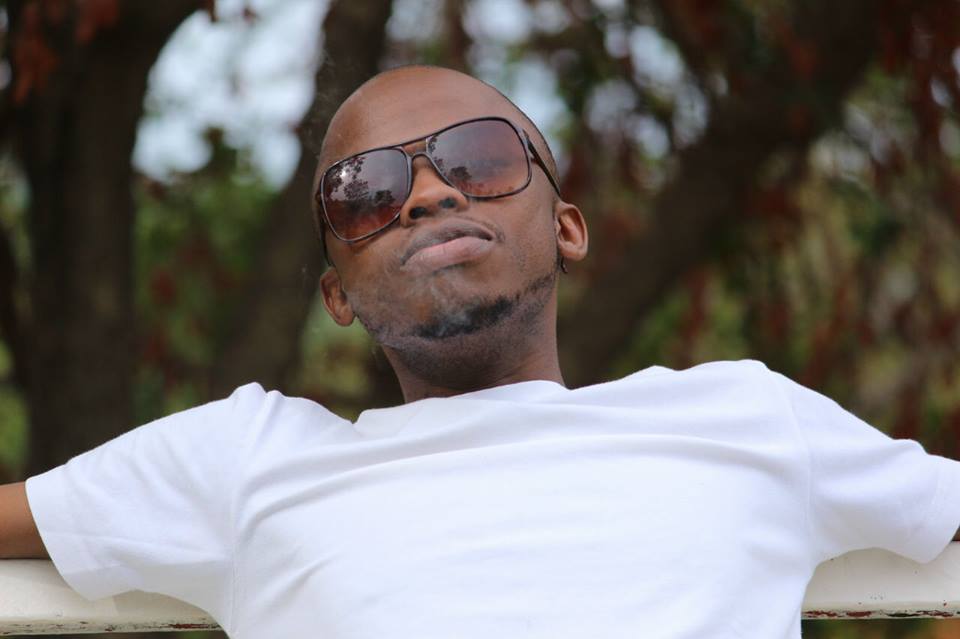 Your Top 5 SA rappers?
Everybody is number one nowadays. I'm cool with that.
Top 5 SA producers?
Beat Mochini and Sean Pages are definitely in there. Zoocci, Tweezy, Nash, the list is endless.
What advice would you like to give to up and coming musicians?
Learn the industry. Prepare for the game in which you aspire to participate and contribute to its history.
Any words of wisdom to the youth of SA?
Be more concerned about the outcomes and effectiveness of the work you put in than the personal benefits or rewards. Understand the value of hard work.
Where can your fans reach you?
Twitter: @Towdeemac
Facebook: Towdeemac
Bookings: levichet555@gmail.com
Music Production Services: towdeemac@gmail.com.