50 Cent & Ja Rule Revive Decade Old Beef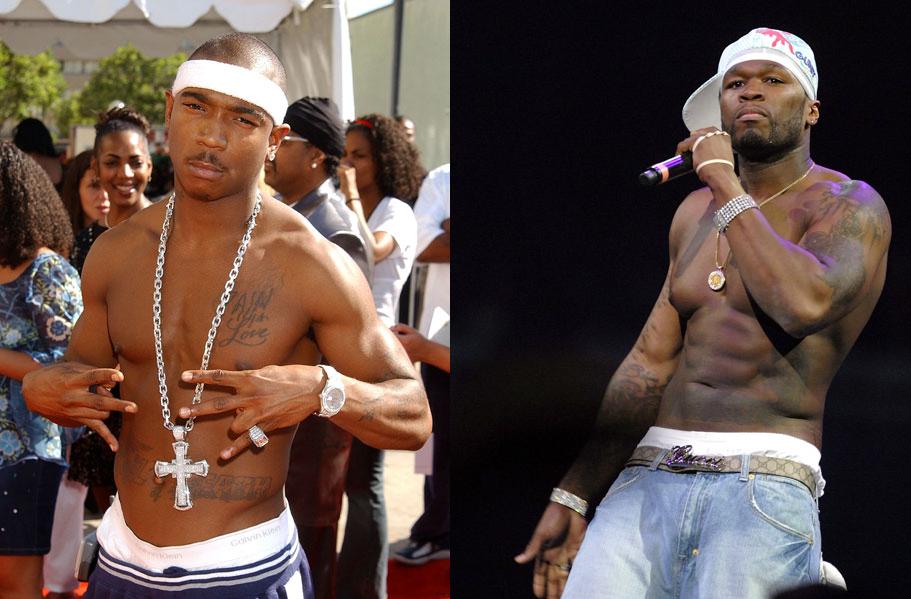 Despite Ja Rule admitting that 50 Cent messed his career up when he beat him on their rivalry. The two New York rappers have revived their old beef by taking shots at each other on social media. 50 Cent clowned Ja Rule on Instagram regarding an interview the Murder Inc rapper had on Power 105.1's The Breakfast Club July of last year. Rule made claims that he hit 50 Cent with a bat .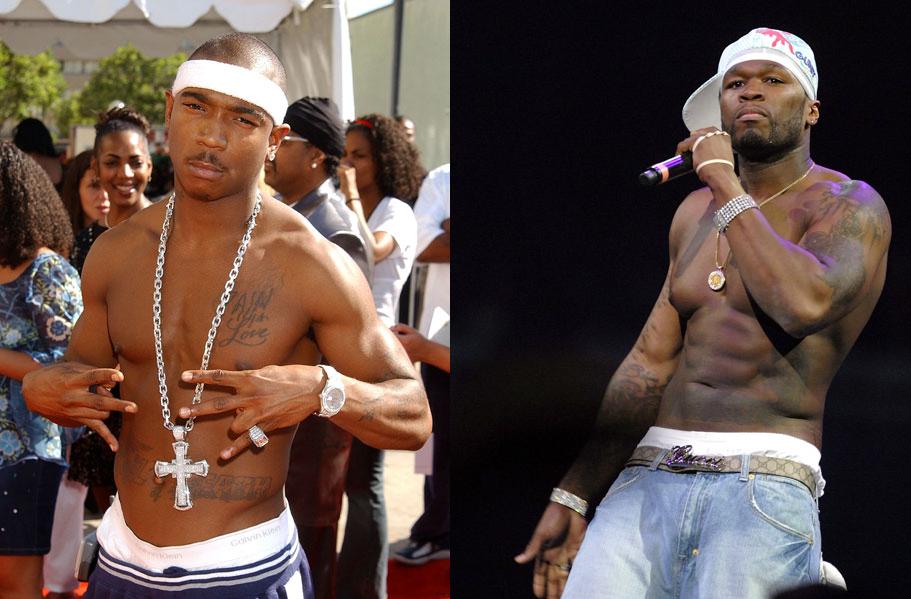 "Oh I heard what you said on the power 105 morning show, you fu😠king punk," 50 says. "Everybody know I put your ass to sleep."
"[T]his ho has a lot of balls!!!," Ja captions 50 Cent's 2005 GQ cover on his Instagram page. "Unfortunately she also has a pussy shut up before somebody put a dick in ya mouth."
Prior to this, 50 Cent drew comparison to his and Ja Rule's feud to Meek Mill and Drake's current rap beef in an Instagram post.
"Is that me, nah I'm not light skinned," 50 Cent says referencing Drake. "What the fu😆k is going on. Smh LMAO this guy been watching me close."
Ja Rule then counters the Meek Mill – Drake comparison on Twitter.
"If y'all wanna compare #meekvsdrake to 50vsRule I'm gonna need one of these niggas to get stabbed or shot!!," Ja tweets. "All jokes aside I don't wanna see those guys get hurt I like both of them keep it on wax but stop comparing it to other beefs…"
How you doing. This ho has a lot of balls: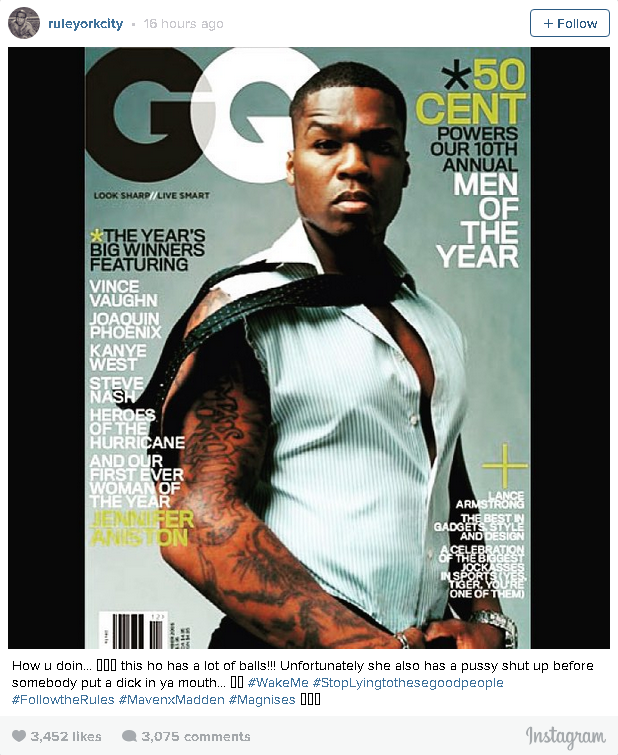 Is that me, nah not light skinned: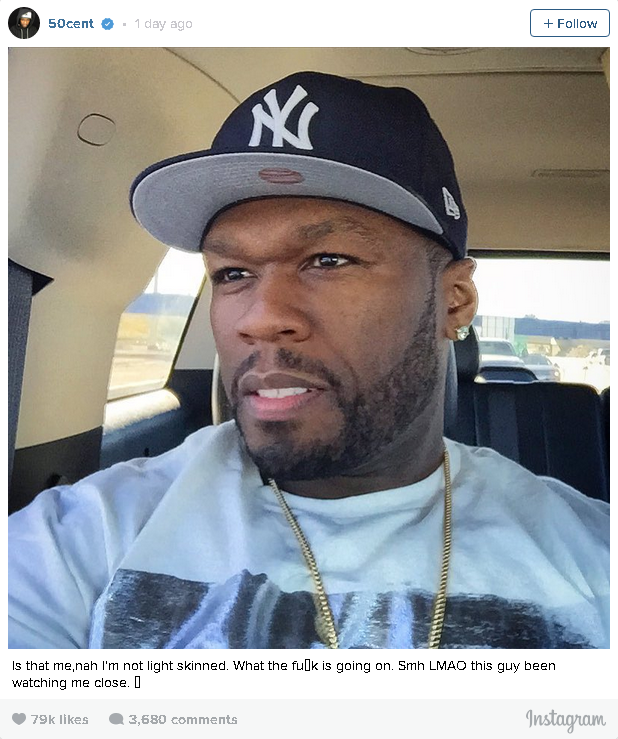 If y'all wanna compare Meek vs Drake to 50 vs Rule I'm gonna need one of these niggas to get stabbed or shot:

All jokes aside I don't wanna see those guys get hurt I like both of them keep it on wax: