Future And Young Thug Trade Subliminal Ether On Twitter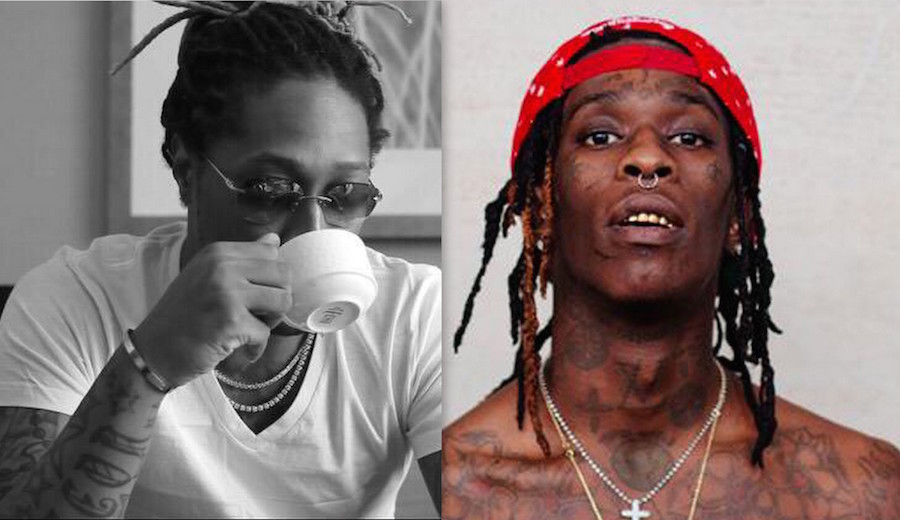 Hip Hop in 2016 has changed and its clear that it's so easy to provoke someone in the same breath its now so easy to make peace so most of these beefs emerging are hard to judge if its the real thing or nah. Will let you be the judge of this one.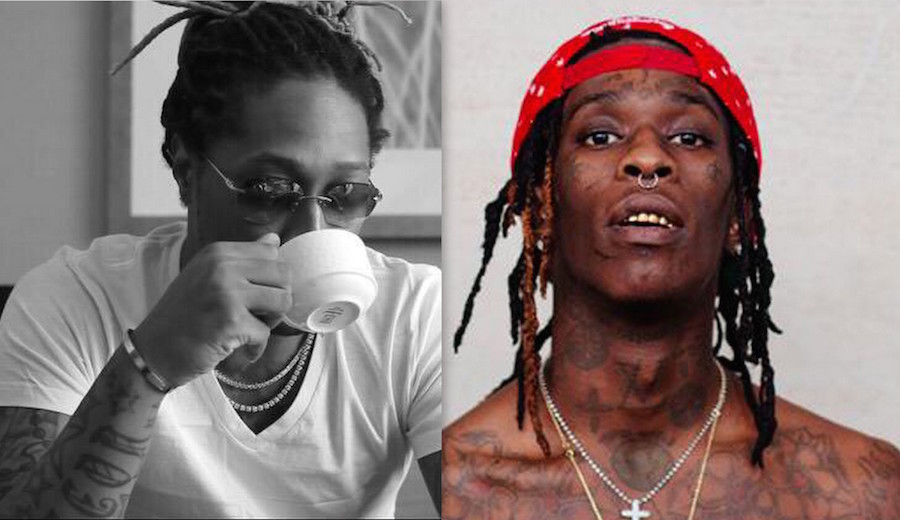 The latest beef to erupt is now between Young Thug and Future! Young Thug is currently prepping the release of his upcoming mixtape, Slime Season 3! So what's a little controversy to add to the pot to ensure those download rates shoot to the sky? His target just happened to an artist who could give him the right amount of attention he was fishing for.
It all began when Future riled up his Twitter followers as he too is releasing a new project in Evol, now bumped up from Friday to Thursday!The tape will mark the leader of the Freebandz world's fourth release in roughly six months and apparently his Cash Money felt it was too much music without enough quality streamlining.
"Boy slow down dropping all that BS music…," Thugga wrote with a series of laughing and peace sign emojis. He also spewed slander on his upcoming rollout saying, "Yo family/team wish u was me lil nigga….I hope Apple save u lil niggas….Or church !!!!"
The soft-spoken Future took the bait and fired of a few insults of his own including the zinger, "Yo bitch wish u was me…in real life."
Yo fam wish you were me:

New deal with Apple:

I hope Apple save you lil niggas:

You running out of gas:

Is this a real beef or is it just one of those?