DJ Khaled's "Major Key" Album Is Here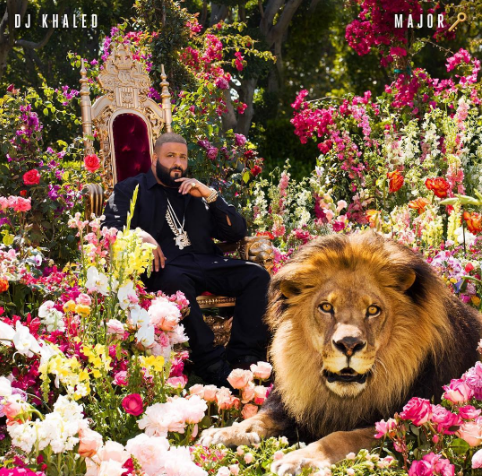 DJ Khaled has dropped his ninth studio album, Major Key. The project has plenty of hype with the singles "For Free" with Drake, "I Got the Keys" with Jay Z and Future and a "crazy" verse from Kendrick Lamar on "Holy Key."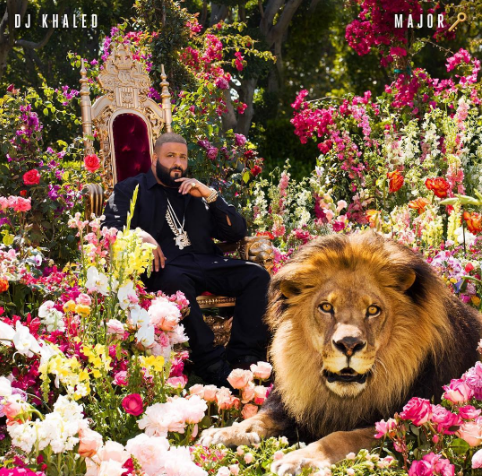 Other features on the We The Best leader's LP include J. Cole, Nas, French Montana, Nicki Minaj, Future, Chris Brown and Jeremih. Major Key features a lion on the cover, which is shot by legendary photographer Jonathan Mannion.
As usual, the Miami artist has enlisted an all-star lineup for the project, due out July 29. Nas and J. Cole each have their own tracks. French Montana and Kodak Black reunite after "Lockjaw" and join Jeezy on "Pick These Hoes Apart."
Other appearances come from Bryson Tiller, Nicki Minaj, Chris Brown, August Alsina, Jeremih, Rick Ross, YG, Yo Gotti, Gucci Mane, 2 Chainz, Jadakiss, Fabolous, Fat Joe, Busta Rhymes, Kent Jones, Travi$ Scott, Lil Wayne, Meghan Trainor, Wiz Khalifa and Wale.
The Snapchat King has released three singles, "For Free" with Drake, "I Got the Keys" with Jay Z and Future and "Holy Key" with Kendrick Lamar, Big Sean and Betty Wright. This LP is the follow-up to I Changed A Lot.
I Got the Keys (f. JAY Z & Future)
For Free (f. Drake)
Nas Album Done (f. Nas)
Holy Key (f. Big Sean, Kendrick Lamar & Betty Wright)
Jermaine's Interlude (f. J. Cole)
Ima Be Alright (f. Bryson Tiller & Future)
Do You Mind (f. Nicki Minaj, Chris Brown, August Alsina, Jeremih, Future & Rick Ross)
Pick These Hoes Apart (f. Kodak Black, Jeezy & French Montana)
F**k Up the Club (f. Future, Rick Ross, YG & Yo Gotti)
Work for It (f. Big Sean, Gucci Mane & 2 Chainz)
Don't Ever Play Yourself (f. Jadakiss, Fabolous, Fat Joe, Busta Rhymes & Kent Jones)
Tourist (f. Travis Scott & Lil Wayne)
Forgive Me Father (f. Meghan Trainor, Wiz Khalifa & Wale)
Progress