Recipient Of The AKA Scholarship Sends A 'Thank You' To AKA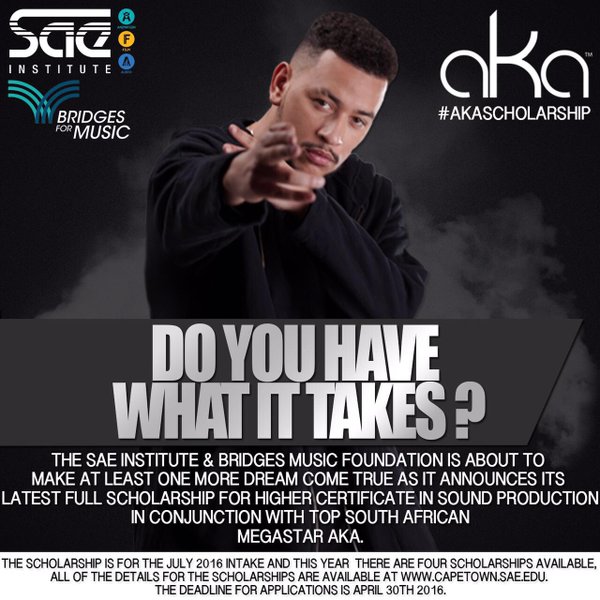 Recipient of the AKA Scholarship sends a 'Thank You' to AKA. The AKA scholarship in partnership with School of Audio Engineering and Bridges for Music (SAE) will cover a full year's tuition fees for a course in Sound Production. The course is to be undertaken at the Woodstock Exchange in Cape Town.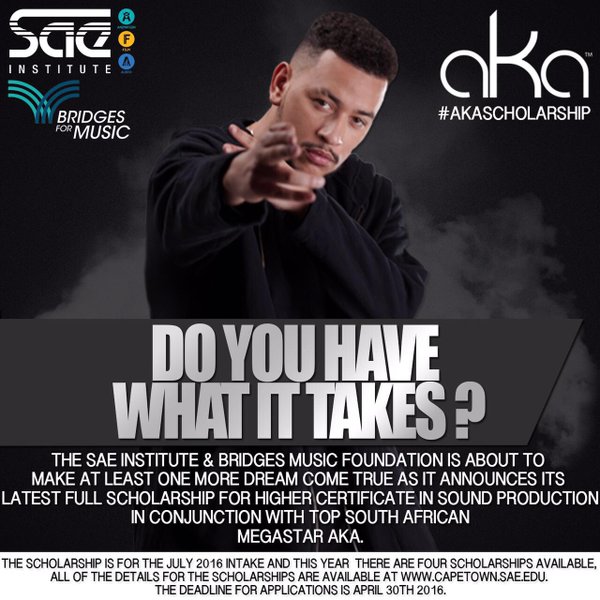 "It's a great honour for me to be able to offer a young aspiring musician/producer/engineer an opportunity to equip themselves with the skills needed to begin a career in the industry. I myself studied to be a sound engineer and I still use the same skills I acquired, in the day to day happenings of my own career" mentioned AKA.
"Good luck Joshua van Zyl 👏🏽👏🏽 Recipient of the AKA SCHOLARSHIP @SAE_CapeTown Ⓜ️ see you at the top" said the Supa Mega while congratulating a recipient of the AKA Scholarship. Check out Joshua's video:
Good luck Joshua van Zyl 👏🏽👏🏽 Recipient of the AKA SCHOLARSHIP @SAE_CapeTown Ⓜ️ see you at the top!!!!! pic.twitter.com/aDCbwglWwL

— AKA (@akaworldwide) 2 August 2016