"I'm still going to smack you" Says Ntukza To Scoop Makhathini
"I'm still going to smack you" says Ntukza to Scoop Makhathini on Twitter. The rapper has been in the game for about a decade now and since he went solo he hasn't seen the type of success that he saw when he was a part of Teargas.
The beef between Ntukza and Scoop started after the Turn Up presenter said the OG's music video featuring Kwesta is whack live on air. Ntukza did not take this lightly and he felt that someone had influenced Scoop to act the way he did.
Ntukza said he is still going to smack Scoop right before he posted a picture of Cassper Nyovest with Scoop but he captioned it, "Cassper Nyovest posted next to a cheap christmas tree" to which Scoop responded saying Ntukza should just take the L and keep it.
I'm still gone smack you: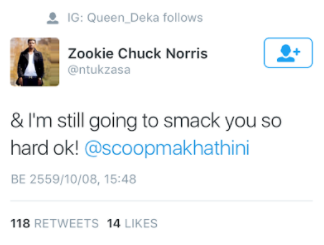 cheap Christmas tree: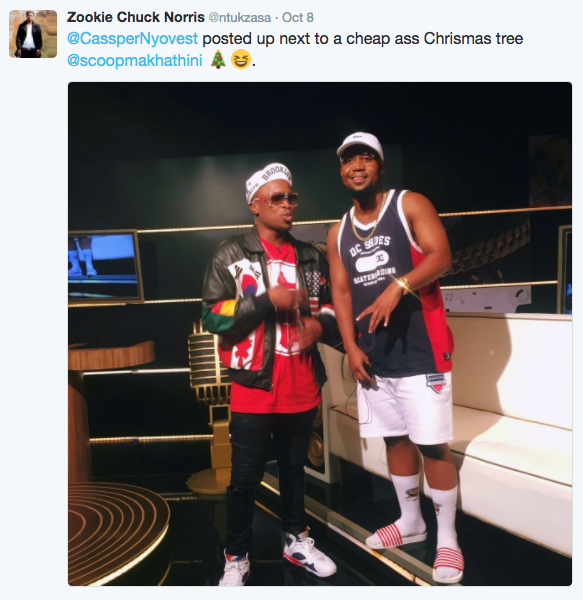 Do it nigga:

I'm not a rapper: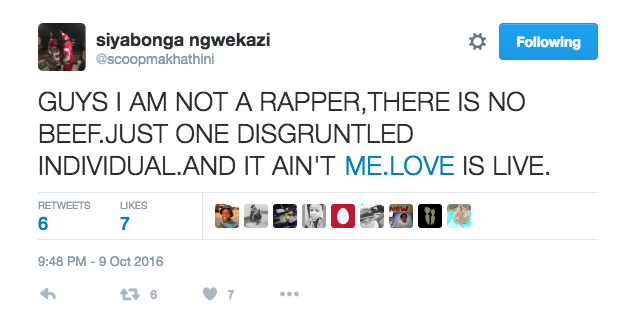 Take the L: