WOLF PACK Publicly Apologizes To Riky Rick For Using His Verse Without Consent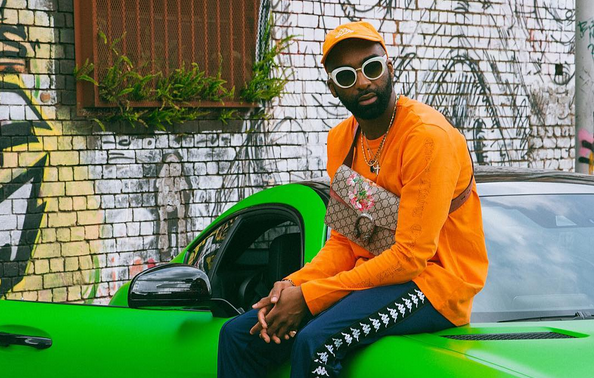 WOLF PACK took to social media to apologize to Riky Rick for using his verse without asking for consent . The team cited this act as immoral and something that won't happen again. The verse in question is said to have been on Khumz "Lil Ghetto song and got added on another rapper song without Riky's consent.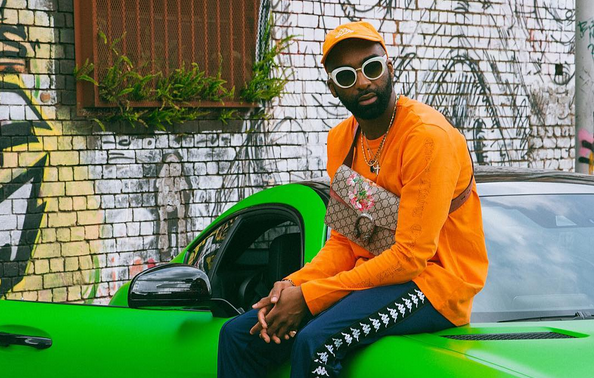 Here is what WOLF PACK had to say
Wolf Pack X would like to formally apologize to Riky Rick for releasing an unauthorized verse of his on Khumz track "Lil Ghetto". This verse was recorded for another artists track that we work with. We are sorry for any confusion and using the verse without permission from you Riky. This won't happen again. I hope you can forgive us for this and we can one day work together again. We are truly sorry. To the public we are sorry for releasing this to you without the artists consent. This was immoral and won't happen again.
Apology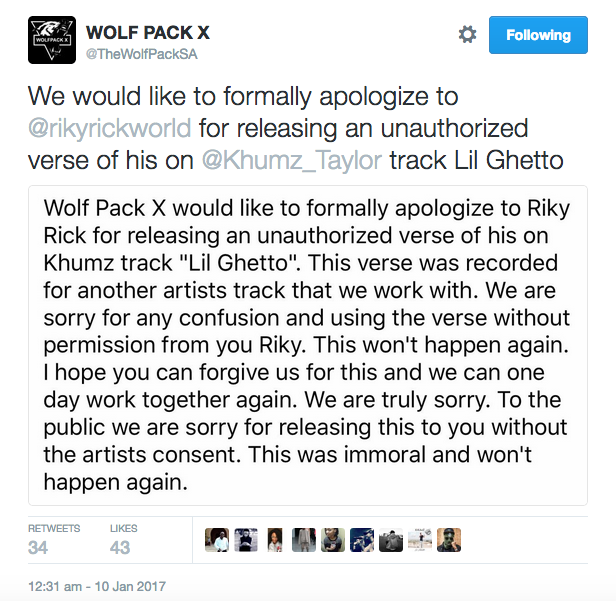 Riky Rick Response