AKA And Anatii Shooting Music Video For "10 Fingers"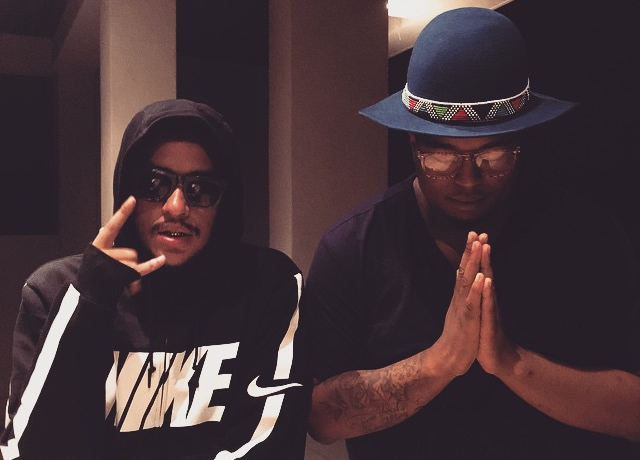 AKA clearly cannot wait to show off his new music video to fans… as he took to Twitter yesterday to announce that him and Anatii are shooting the music video for #10 Fingers. While all AKA has confirmed so far is that the music video will be coming "soon", we're still VERY excited to see the finished project because when there three get together it's always amazing!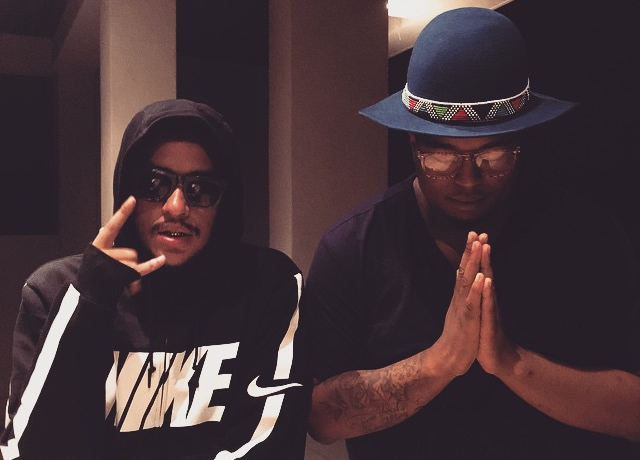 Could it be that the video is getting shot in Capetown? Just a few days ago, AKA took to Twitter telling his fans that he is off to Cape Town to work on some music. Perhaps the location has been chosen, but ofcourse AKA didn't reveal a lot of details.
His partner in music, Anatii hasn't said anything yet about shooting the music video. Guess we have AKA to thank after-all.
He tweeted: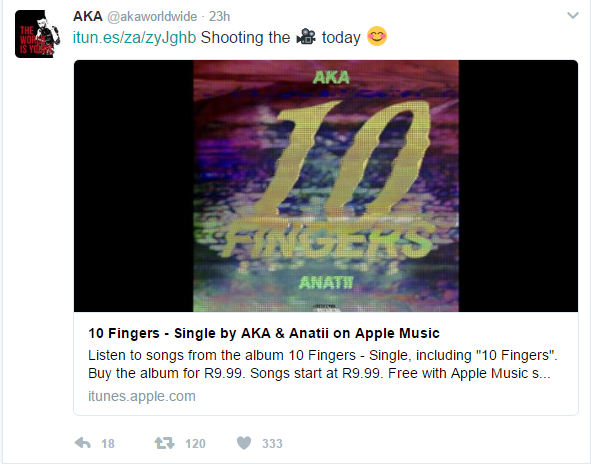 And you just KNOW it's going to be amazing when AKA and Ready on set ready to bring the cool factor into  '10 Fingers' video…