They're back like they never left! The original big three Young Money members had the internet freaking out after Nicki Minaj posted photos to her Instagram of the trio hanging out. Nicki Minaj, Drake And Lil Wayne Reunite.
This comes after over a year and a half of the Nicki and Drake's relationship cooled off. Whilst Nicki opted not to caption the photo above, Drake captioned the same photo with eyeball emojis.
The two stars then both posted another photo with Lil Wayne all smiling.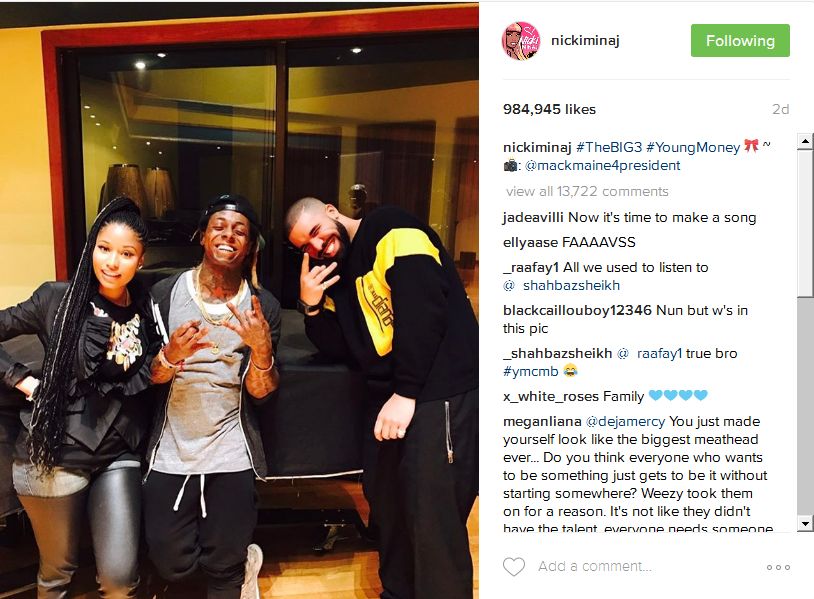 Comments
comments