Watch! Ma-E Shows Off His Woman In New Music Video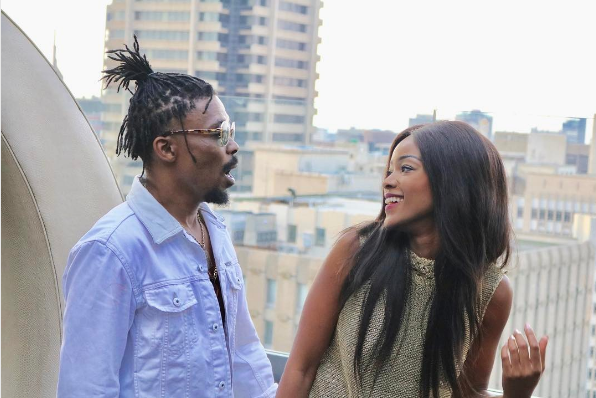 At last Rapper Ma-E shows his sweetheart. The rapper recently has released the official music video for his new single 'Ngawe' and The video has been grabbing headlines around the country over the past few days and it looks likely to be one of Ma-E's Biggest yet.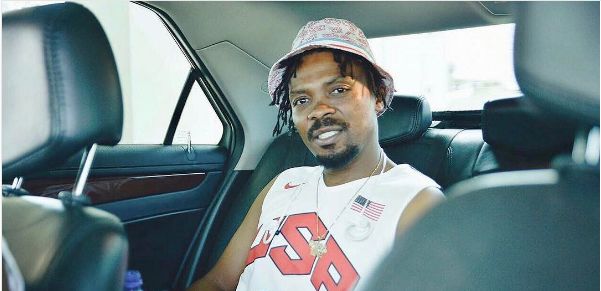 And ofcourse, we have discovered that the video lady in his music video is his bae. After watching the video, we were curious to find out who the lady in the video is since the pair shared so much chemistry. Therefore we went to Instagram to do a little bit of research and Boom, it appears that some Ma-E's fans knew all along.
A few days back, Ma-E posted the following image and wished everyone a Happy Valentine's Day.
Dahm! They sure make a hot couple!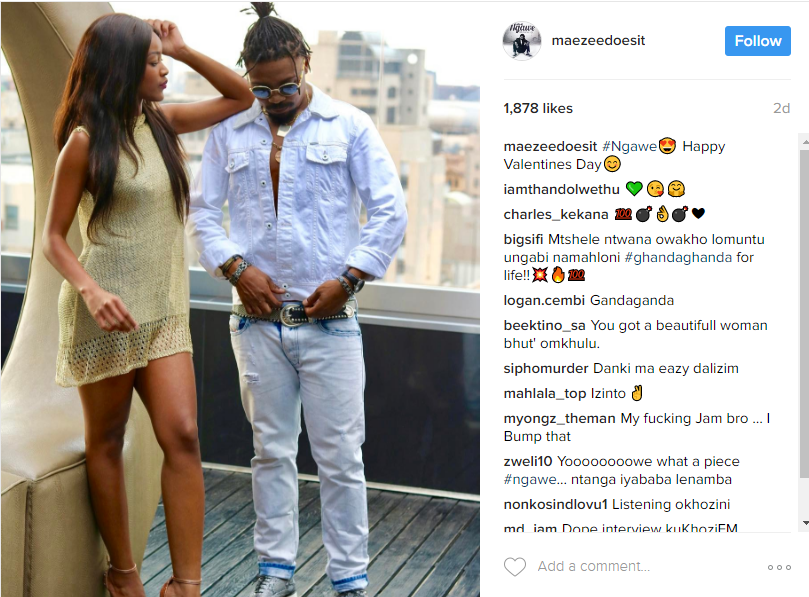 Watch the full music video below: