AKA Reacts To 'Tito Mboweni' Taking The Number One Spot On iTunes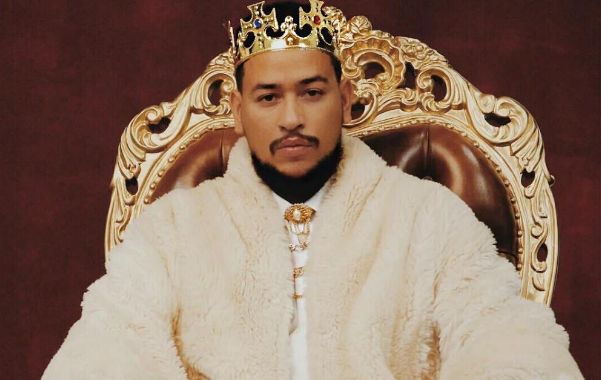 A lot has changed between this time yesterday and now. AKA had the number one song on iTunes Hip Hop chart and now the position is held by Cassper with his latest single 'Tito Mboweni'. AKA reacts to 'Tito Mboweni' taking the number one spot on iTunes.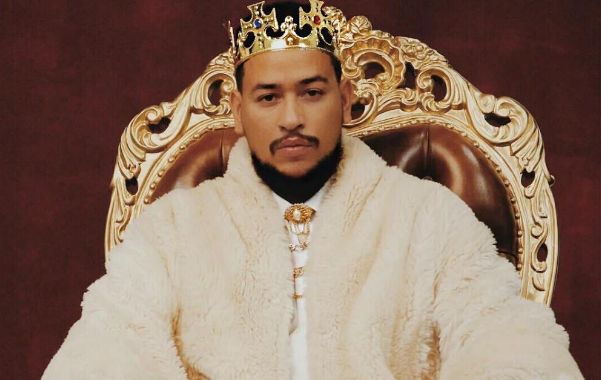 AKA's response might not be what everyone expected but this could be proof there really is no bad blood between him and Cassper. Despite having gone on a rant about how topping charts is not the most important thing, AKA might be rooting for Cassper to keep the top spot on the charts.
AKA woke up spreading good vibes only taking to twitter sharing a link to Cassper's single on iTunes. Talk about levels.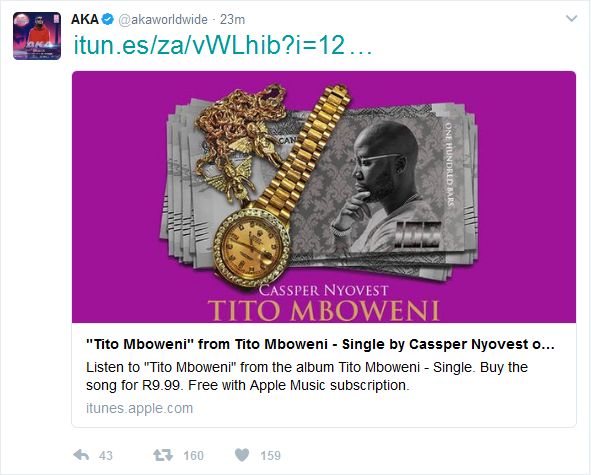 "Sharing is caring", AKA tweeted the night before. Time will tell if AKA did it for the culture or will this stunt be used as receipts in the future.
Sharing is caring. ❤️ goodnight.

— AKA (@akaworldwide) March 9, 2017