Moozlie's Latest Single "Ride Or Die" Officially Sitting At No. 1 On The #Hot99HipHop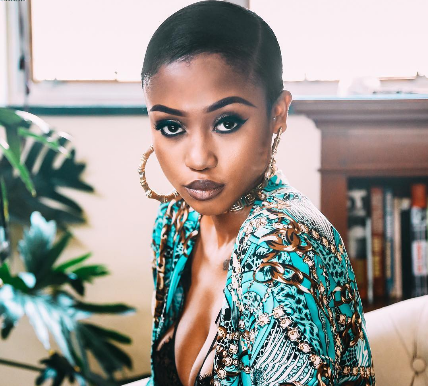 Moozlie, who has been busy working on her EP dropped her latest single called 'Ride Or Die' that features Yung Swiss earlier this year in February and her track is already topping the charts. "Ride Or Die" or otherwise known as "ROD" is produced by Playground Productions, and the track is sonically a different dance-hall inspired offering from Moozlie that still maanages to grab your ears attention from play.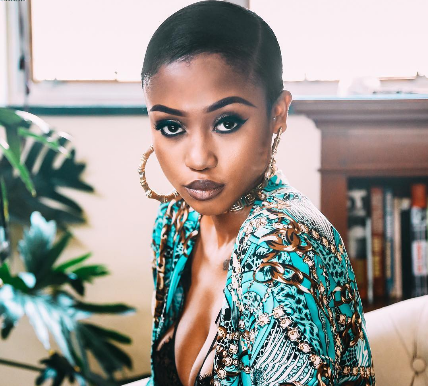 Out of  excitement, Moozlie took to instagram to thank her fans for supporting her .
She wrote: "Feeling good… #ROD💜 is officially sitting at No. 1 on the #Hot99HipHop!! Really dope to be on top right after #InternationalWomensDay definitely holding it down for all my queens out there🔥👑🕷 Thank you all so much for showing this record love🙏🏾 Make sure u get it now, available on all digital stores."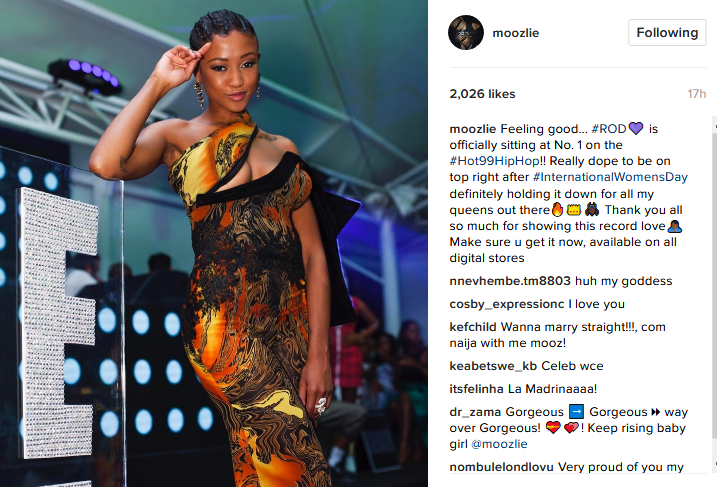 Well done!
After starting her own empire, Nomuzi Mabena Music in August last year, followed by the release of her 2016 hit single 'Recipe.