"Next Time F*cking @ Me, Don't Sub Me," JR Goes Off On A Photographer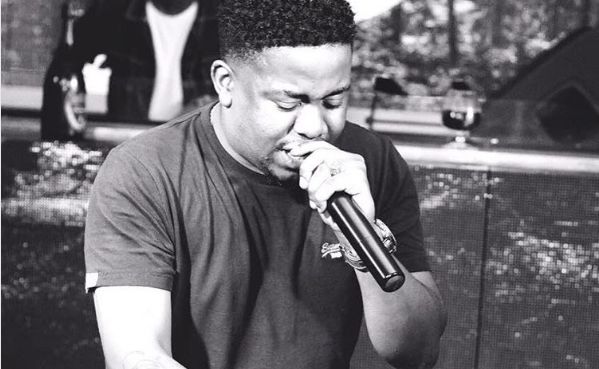 Rappers are telling like it is on these social media streets. JR recently went head to head with a photographer who claimed the rapper refused to credit him on a photo he took. "Next time f*cking @ me, don't sub me," JR goes off on a photographer.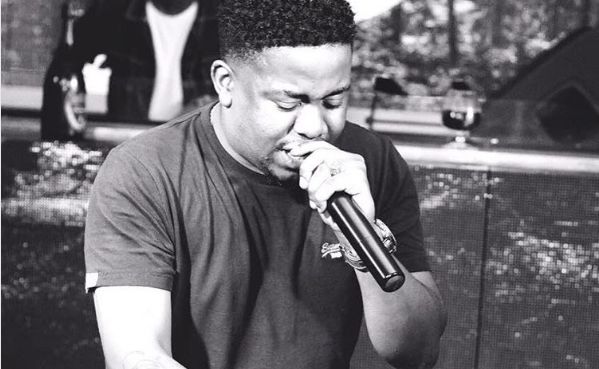 The 'Sauce' rapper went off saying he found the photo on the internet. "you need to relax coz found that pic on the net, now I must ask EVERYONE "who took this" all my pics credit the photographers," JR tweeted.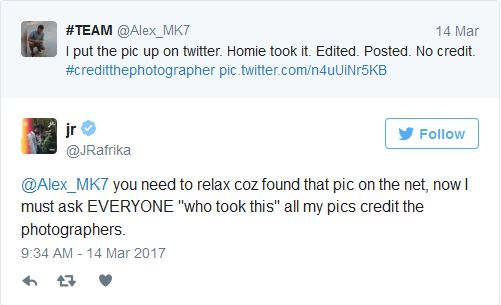 JR seems to not understand the need of tagging a photographer when he is the person in the photo.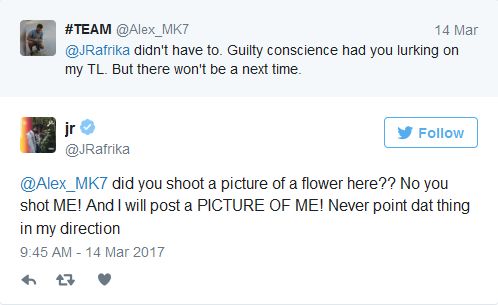 @Alex_MK7 and next time f**ing @ me don't sub me…

— jr (@JRafrika) March 14, 2017