"Next Time You Hear A SA Hip Hop Song Ask Yourself If This Is How You Want To Be Represented," Says AKA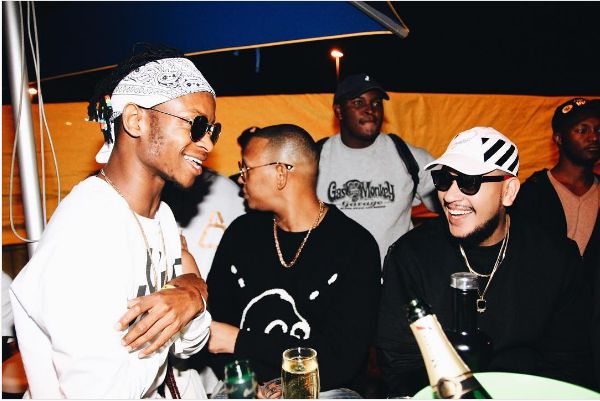 AKA has been preaching about making music that resonates with people and lasts rather than just topping the charts. "Next time you hear a SA Hip Hop song ask yourself if this is how you want to be represented," says AKA.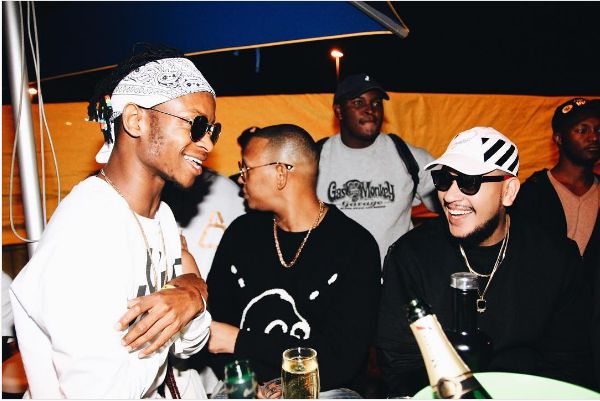 AKA whose hit single is back on top on the iTunes chart took to twitter offering advice to young rappers and throwing subtle shade whilst at it.
AKA says he blames fans who make artists believe their music is good. "This message is most important for the younger guys in the game. The kids are listening to YOU, embrace YOUR sound & responsibility," AKA tweeted.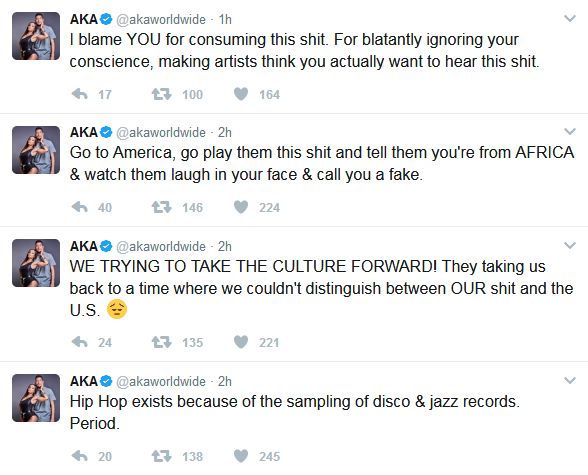 AKA used Black Coffee who just collaborated with Drake as an example of someone who succeeds because he stays true to his sound. "So you wanna bring up Black Coffee ….ok. Do you think he would of made it on that album ……..IF HE SOUNDED LIKE FUCKIN' FUTURE?!?!?!," he tweeted.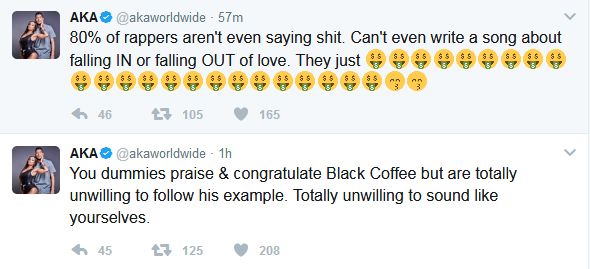 AKA believes SA Hip Hop is in a midst of an identity crisis and next time you rap fans listen to SA Hip Hop, ask yourself if this is really how you want to be represented.

Next time you hear a SA Hip Hop song ask yourself if this is really how you want to be represented. Listen to the lyrics/ sound. LISTEN 👂

— AKA (@akaworldwide) March 20, 2017