Fans Believe AKA Should Be The Minister Of Hip Hop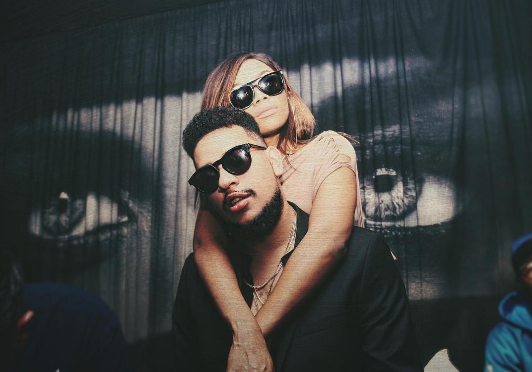 The Cabinet Reshuffle took place last week and, as expected, social media was set alight with users commenting on the drama that ensued …. But AKA once again, has proven that he supports Jacob Zuma's every decision.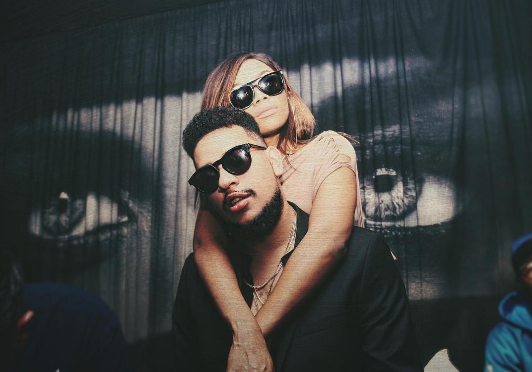 While many people on social media are still slamming President Jacob Zuma for the unexpected Cabinet Reshuffle, AKA has made it a mission to defend the president in a series of tweets saying that all he'd done since he came into power was "empower black people".
But is it safe to say AKA should run for the Minister of Hip Hop? Well, his fans do think so….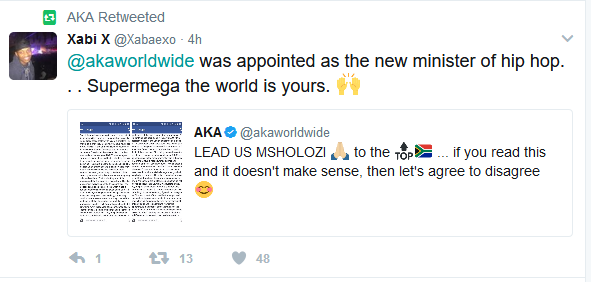 But think about it, sounds fitting right?
If today's tweets were everything to prove that he deserves the title, we might as well be convinced that AKA was appointment privately by Jacob Zuma as the Minister of Hip Hop.
AKA is vested into everything politics.
He believes in the country.