Twitter Reacts To Tim Westwood Telling Nomuzi He'd 'Tap That' On Live TV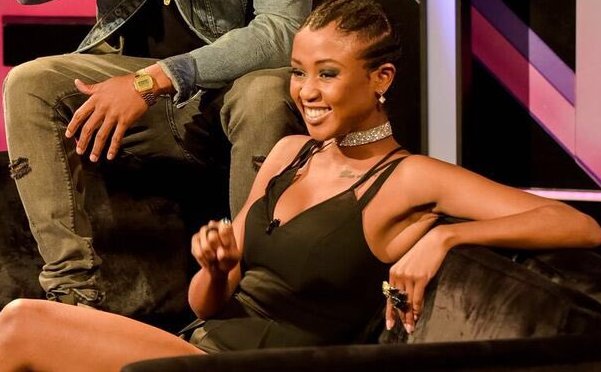 So Tim Westwood is in the country and was on V Entertainment this evening where he confirmed that AKA and Cassper had the two best freestyles by South African rappers on his show amongst other things. What seems to have caught everyone's attention is how he spoke to Nomuzi who was presenting the show. Twitter reacts to Tim Westwood telling Nomuzi he'd 'tap that' on Live TV.
Whether he was joking or not, twitter doesn't seem impressed nor did it find it funny. Most feel it was disrespectful more than anything. Check out some of the responses below.
Tim Westwood on Vuzu. I was enjoying the interview , till he started talking about " I can't wait to see you twerk ,I wanto tap that " 😒

— Follow Fetch in Zulu (@Follow_Fetch) April 20, 2017
Tim Westwood WTF?

— J. Cole Fanatic (@Goitzeone) April 20, 2017
#Ventertainment hebanna !! How can Tim Westwood say he wanna tap moozlie on national TV 😶😶??? Eh hai 😂😂

— Zoney_🏄💦 (@Boii_Zono) April 20, 2017
Tim westwood😳kanti unangaki lobaba😂😂

— Thuba Zulu (@2bzin) April 20, 2017
Tim Westwood is a dirty old man, I can't believe Moozlie giggled through that, very inappropriate @Ventertainment #Ventertainment

— A U B R E Y (@KingAubz) April 20, 2017
I can't believe Tim Westwood said he'd tap Moozlie on live TV even😳

— East Goddess 👑 (@Hle_McRoyal) April 20, 2017
Tim Westwood saying "I would like to tap that" to Nomuzi is not a compliment its actually disrespectful.

— Wing Man (@Arnold_Sibanda1) April 20, 2017
Sbuda after Tim Westwood made those comments to Nomuzi on #Ventertainment #Vuzu @VEntertainment 😂😂😂 pic.twitter.com/YIEx3onYWh

— Sandile (@MrManagerSA) April 20, 2017