Watch: Priddy Ugly Spits Dope Freestyle On Touch HD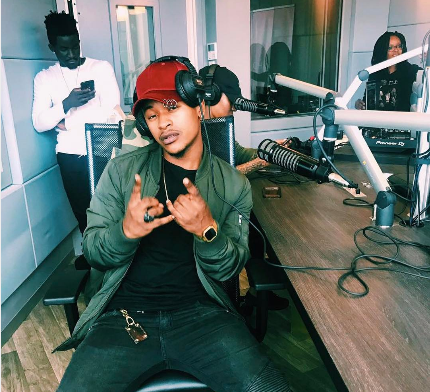 Priddy Ugly is nothing but "Half Human, Half Rap"…. You will definitely put this on repeat. Priddy Ugly is arguably one of the most talented rappers in the country. His style is both eccentric and fresh! He has gone against the grain to create a space for his unique style within the industry from the music that he makes, to his image and down to his name.
He gained popularity with the release of his mixtape, Ugly Truth. The rapper who is now part of the Ambitiouz Entertainment team has proved once again that he is a force to be reckoned by spitting a dope freestyle on Touch HD.
Watch Priddy Ugly's dope Freestyle below:
Freestyle-Nyana .. @Priddy_Ugly 🔥👌🏿 pic.twitter.com/ULHdFKEr6X

— Ambitiouz Ent (@Ambitiouz_Ent) April 15, 2017