DJ Speedsta's Mayo Has Gone Gold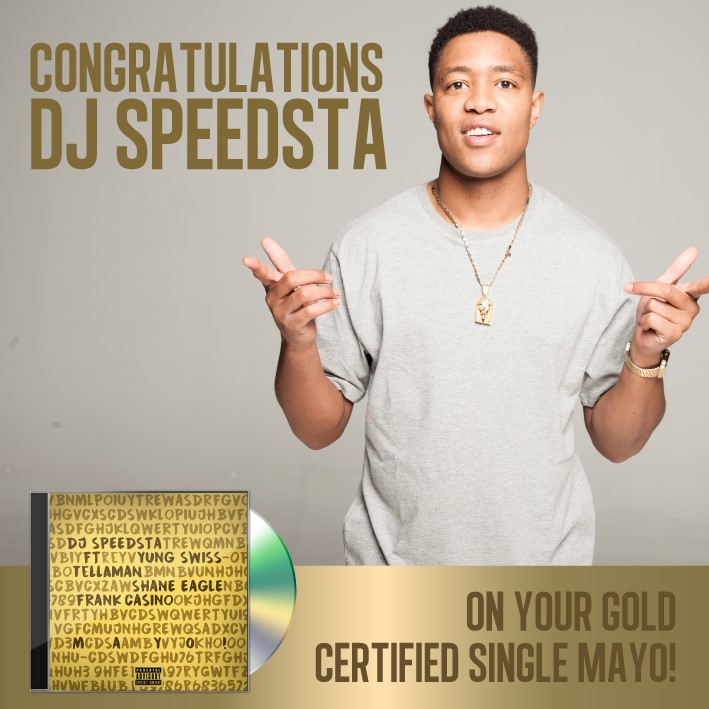 DJ Speedsta's Mayo Has Gone Gold! The super Dj has been responsible for bringing several artists that would be on the come up to the forefront of the game. He did this with his most successful single to date i.e Mayo.
Speedsta has been consistently releasing hit records for a while now and it's clear that he has a great ear for great music which is a skill that is generally overlooked in the music industry as a whole.
This record featured Yung Swiss who was still coming up at the time, Frank Casino, Shane Eagle and Tellaman. Non of these artists were as big they are today when the record was released. The record is finally Gold and it was well deserved!