Young Thug Declares Himself The New 2pac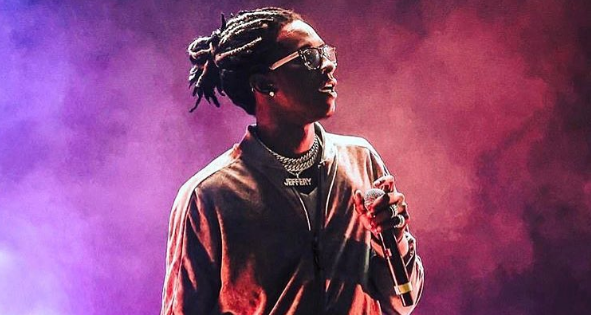 Young Thug Declares Himself The New 2pac! Young Thug caused an uproar this weekend with a boastful claim. The "Pick Up The Phone" artist became the latest in a long line of rappers to declare themselves the new Tupac Shakur.
Thugger said he released his new album Beautiful Thugger Girls on Tupac's birthday (June 16) because he is the new incarnation of the late MC.
"I dropped E.B.B.T.G on 2PAC'S bday because I'm the #newPAC," Thugger tweeted on Saturday (June 17). "I feel like I am the thug he didn't get to become #SoImGoinFinishWhatHeStarted."
Tupac was a major topic of discussion this weekend, not only due his birthday but also thanks to the premiere of his All Eyez On Me biopic. The film hasn't received many good reviews so far and even faced criticism from the people depicted in it, such as Jada Pinkett-Smith.
On the flip side, Young Thug's Beautiful Thugger Girls album has experienced a warm reception in the days following its release. The project, which Thugger billed as a "singing album," garnered lots of positive feedback on social media.