Drake Adds Lil Wayne Tattoo To His Collection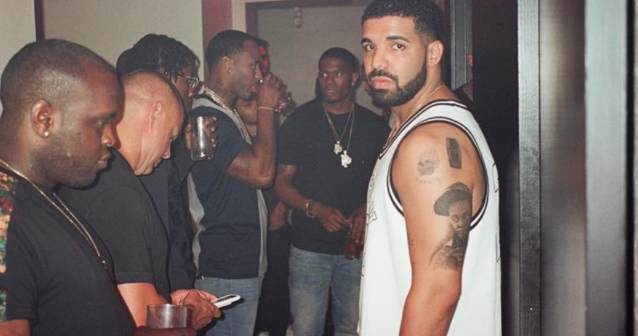 Drake Adds Lil Wayne Tattoo To His Collection. Some artists save their list of influences for bio footnotes or interview answers, but Drake is evidently not one of those artists. For the last few years, Drake has been adorning his body with images and symbols that span his musical obsessions — from Sade and Aaliyah to the praying hands emoji, which played a 'hand' in the promotion of his If You're Reading This It's Too Late mixtape. He has around 25 or 26 (that we know about).
The 6 God's latest tattoo pays homage to one of the most important people in his career — Young Money head honcho Lil Wayne.
Although a few gossip sites speculated that Drake had a Wayne tattoo back in 2013, an actual likeness of Lil Wayne (as he appeared in a photograph by Mark Seliger for Rolling Stone) was spotted on Drake's arm in a recent Instagram image.
Drake has a history of getting buddy tattoos with industry friends, collaborators and lovers. He and one-time girlfriend Rihanna apparently got matching shark tattoos, and grime rapper Skepta got a tattoo of the OVO logo, while Drake got one of Skepta's logo.
Weezy on Drizzy: