#MusicUnscripted Is Going To Soweto
#MusicUnscripted is going to Soweto! #16BarsRELOADED's information exchange platform, Music Unscripted, is heading to its first township since its inception in 2015. The music conference is to be held at Soweto Ingress Lounge located at the Irvin Khoza Centre on Chris Hani Drive in Diepkloof Zone 6 on Saturday the 26th of August 2017.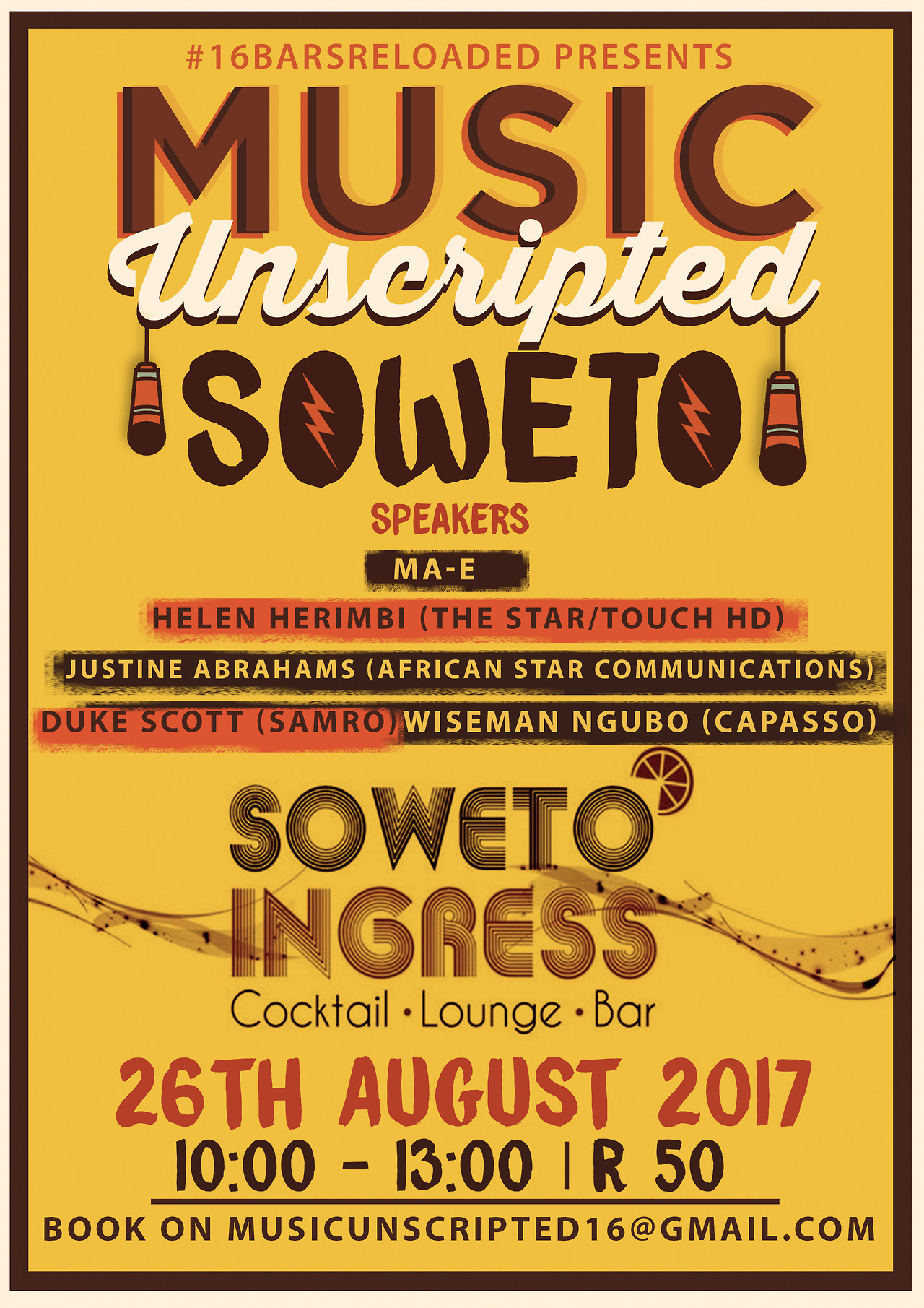 This edition will see speakers such as the nationally acclaimed artist, Ma-E; African Star Communications Chief Star Observer, Justine Abrahams; Independent Newspapers Journalist and Touch HD presenter, Helen Herimbi; SAMRO's Duke Scott and CAPASSO's Wiseman Ngubo take to the floor to share knowledge gained through their years in the industry. The booking fee of R 50 is next to nothing for the amount of rich information Music Unscripted brings its audience.
With requests from patriots to bring the conference to multiple areas outside of Johannesburg (and Gauteng), the team has started collaborating with like-minded people to achieve this goal. For the Soweto edition – which is the 6th event since inception – the main focus is on revisiting the basics for an artist. These include topics such as, how to write a biography correctly for the media, when it's the right time to get an artist manager, the role of a publicist and music rights collection societies, as well as how to get your foot into the right places. If ever an artist or potential music professional needed guidance on where to start or go next, this is definitely the platform to be at.