The Story Behind That Big-Ass CN Tower Replica Drake Had at OVO Fest! On Monday, August 7, during the eight annual OVO Fest, Drake performed on a big-ass replica of the CN Tower in order to recreate the cover of his album Views.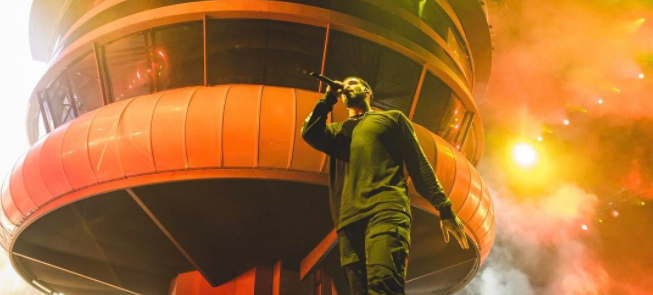 Drake told the crowd that he asked "19 companies" to construct the copy, and was declined by every single one. Look at those pics again and tell us that's not reasonable. However, his request was finally accepted by a man named Eric Pearce, who owns a company called Las Vegas' Show Group Production Services, which had previously handled production orders from Justin Bieber, Guns N' Roses, and Roger Waters.
According to CBC News, Pearce and his crew had roughly three weeks to assemble the structure and then move it more than 2,000 miles to the Budweiser Stage in Toronto. They were able to do this by first planning on how to construct it in a single weekend, and then by working on it 24 hours per day, seven days a week. "We didn't have time to make any models," Pearce said. "We simply looked at photographs." Additionally, members of Drake's team (who themselves were led by production design firm GP-SK Design) gave insights, imagery, and scaled references of the 1,815 foot tall tower.
Comments
comments