Stream & Download: Yung Swiss – I Might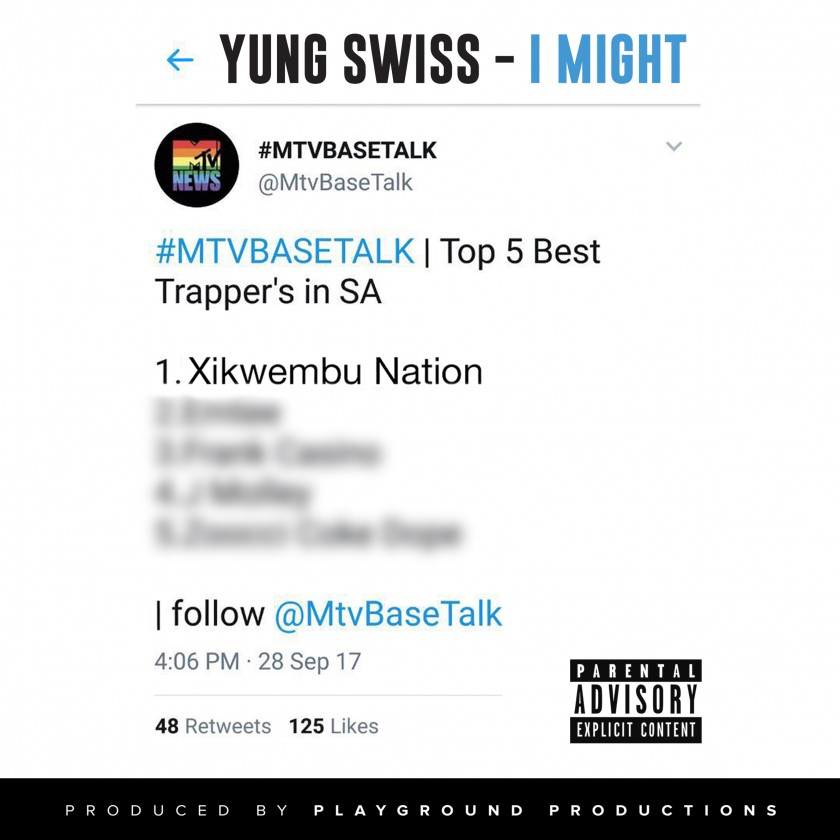 Yung Swiss has dropped a new banger titled 'I Might' and it's going to be a problem. The Xikwembu Nation leader has been a bit silent in the last couple of months but it's pretty clear that he has been working on some bangers for us to enjoy.
The MTVBaseTalk recently happened and Yung Swiss was named the Best Trapper in the country which obviously had a lot of rappers in their feelings.
Yung Swiss is definitely one of the hardest trappers in the country and this record proves that nobody is on his level round about now! We are supper excited to get Janet which we assume to be the title of his debut album! Check out 'I Might' and tell us what you think: