Rouge's "New Era Sessions" Gets Nominated For A SAFTA
Rouge's "New Era Sessions" Gets Nominated For A SAFTA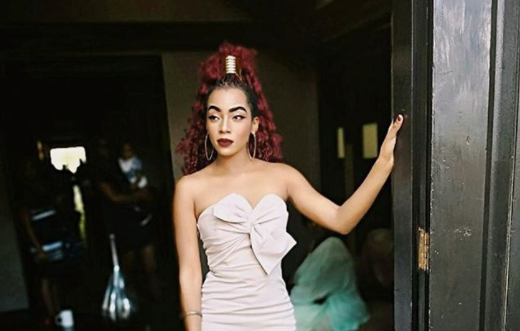 Rouge's "New Era Sessions" Gets Nominated For A SAFTA! This year definitely looks like the year Hip Hop is taking over. We have seen a number of artists break into certain spaces that Hip Hop hadn't entered before.
Rouge's "New Era Sessions" got nominated at the SAFTA awards this year in the category of "Best Micro Budget Film". She made a movie on her debut album, "New Era Sessions"  which will be competing with "Shadows" and "She Conquered – Victim Of Abuse" for the accolade.
"First women in hiphop to do this. This is for Hiphop. My movie based on my album has been nominated for a SAFTA AWARD. God you knew the vision before anyone!" tweeted Rouge expressing her joy to her fans. This is another milestone that Hip Hop has gone and it doesn't seem like it's stopping there.
First women in hiphop to do this. This is for Hiphop.
My movie based on my album has been nominated for a SAFTA AWARD. God you knew the vision before anyone!💜💜💜💜💜 #SAFTAs12Nominees#loveofhiphop #Newerasessions https://t.co/CFdNwEdB5j

— Rouge (@Rouge_Rapper) 2 February 2018
Your dreams are valid. When God says yes.. nobody can say no. Signed miss "underrated". pic.twitter.com/nEZCJVW9QN

— Rouge (@Rouge_Rapper) 2 February 2018