"U never knew me, u welcomed me into your home and believed in me" Emtee Shout Out To AKA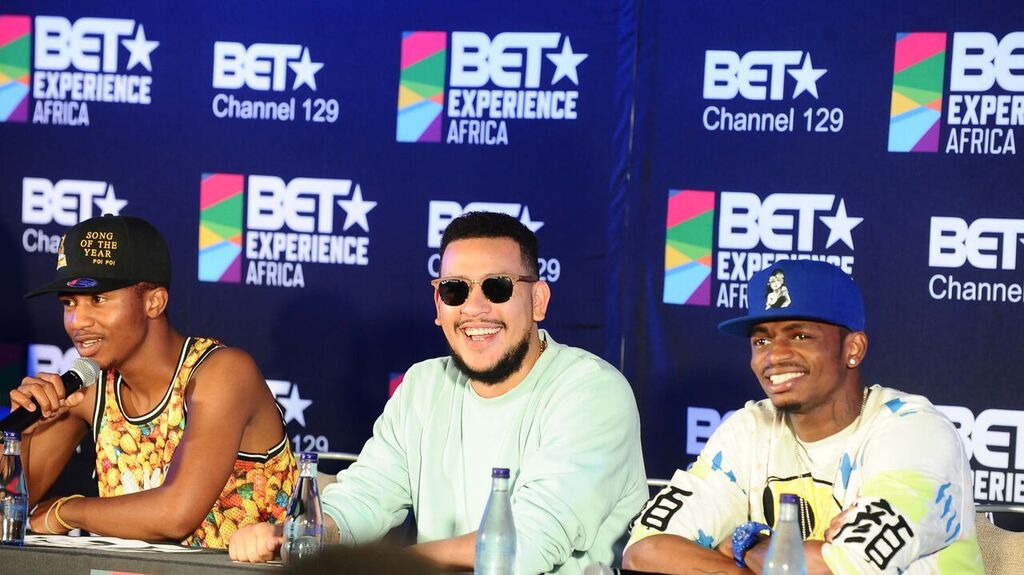 Emtee has been rapping for a long time and has been putting out music for a while but 2015 was the year he got his break through into the mainstream. After releasing his single titled Roll Up Emtee got attention from big radio stations, T.V stations and huge artists such as AKA.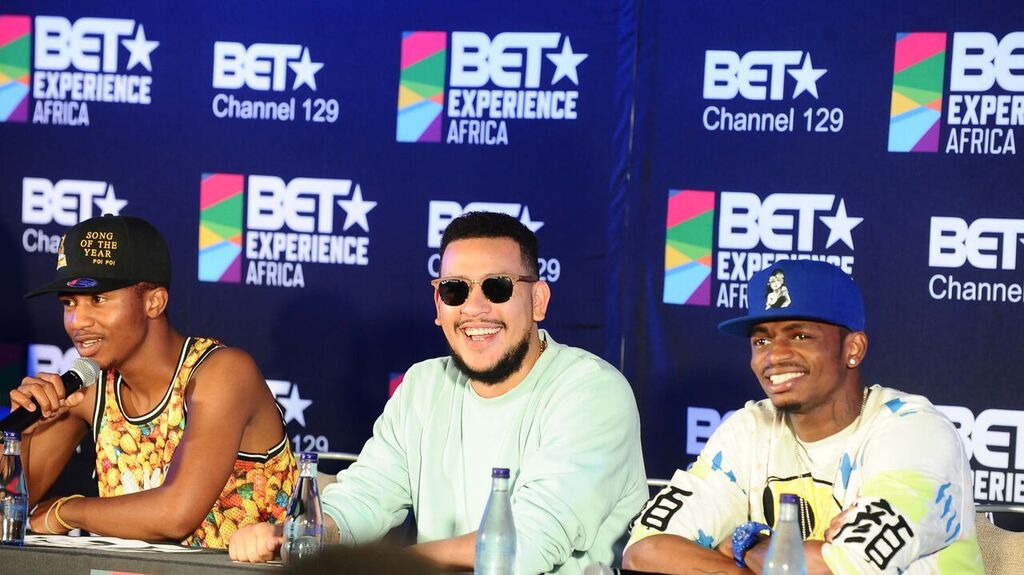 After AKA heard the single he sent a tweet to Emtee talking about how he messes with the single and later invited the young rapper to his crib where they shot AKA's sceneon the remix which Star Boy Wiz Kid also features in. Emtee thanked AKA for letting him into his home and believing in him via an instagram post.
Thank you: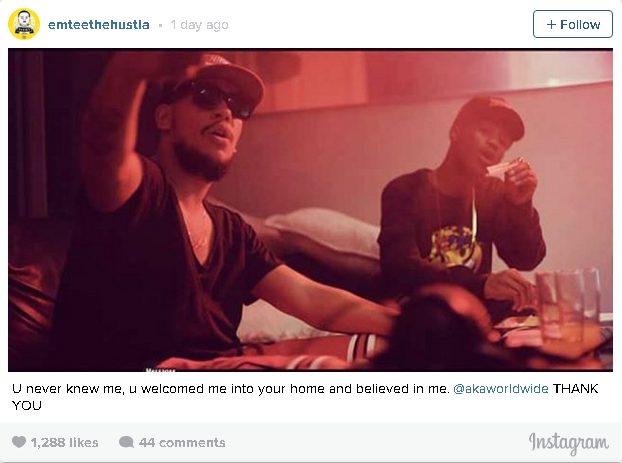 The rapper also thanked Oskido for sharing wisdom: