"Drop The Act Tibo Touch. Nobodys Fooled" Says Cassper Nyovest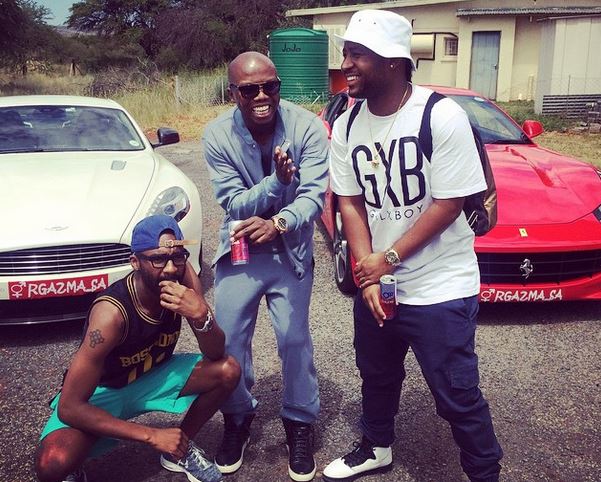 Since Cassper Nyovest came up he became a rapper that is known for not biting his tongue when it comes to how he feels about things. The rapper finds himself in yet another confrontation and this time its with the man who got BMW to offer Nyovest a BMW when he didn't even have a car. Cassper turned down the opportunity because he wanted to get his own which he eventually did.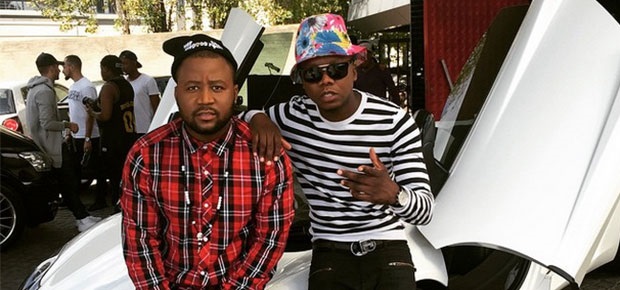 Tibo Touch interviewed AKA sometime in the last quarter of 2015 and AKA had a freestyle on the Touch Down where he took shots at the 2 time platinum selling rapper. The Metro FM DJ apparently refused to interview Nyovest over the phone because he wanted the rapper in  studio but the rapper couldn't be there.
Cassper Nyovest sent a tweet to the legendary radio presenter which said, "Drop the act @Iamtibotouch. Nobody's fooled." The rapper has been having problems with radio stations supporting his work and he said its because since he got big he doesn't have time to be hanging out so they seem to diss like that.
Drop the act:

He refused to interview Cassper over the phone: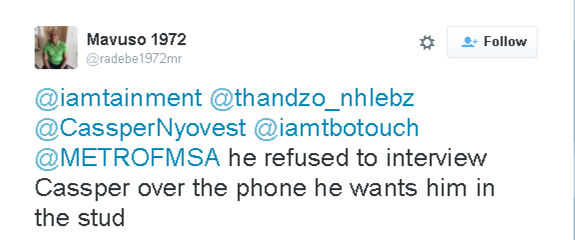 Do you think there is more to this confrontation that we seeing?