50 Cent Closes Bankruptcy Case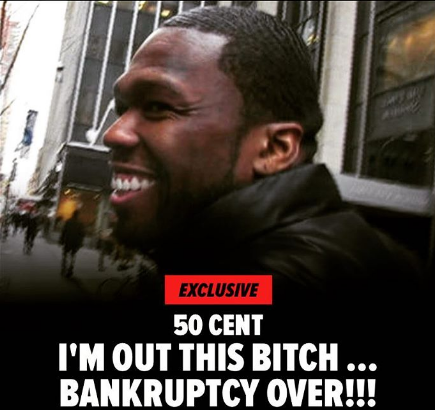 50 Cent has finally closed his bankruptcy case. 50 Cent has an extra reason to celebrate his 41st birthday today as he has officially closed his bankruptcy case. The judge presiding over the case signed off on 50's plan to pay off his creditors, according toTMZ. The rap mogul has agreed to pay $23 million over the next five years. Sleek Audio will receive $17 million and Lastonia Leviston will get $6 million.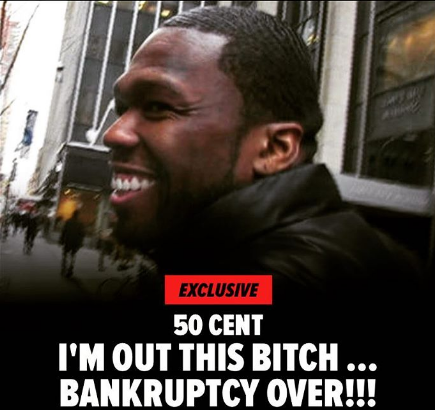 Both parties won lawsuits over the man born Curtis Jackson III. Sleek was awarded damages after 50 reportedly breached a contract for a headphones partnership and Leviston won a defamation case after 50 used a sex tape of her to mock Rick Ross, with whom she has a child.
"Mr. Jackson is pleased that the Bankruptcy Court approved his plan of reorganization today, less than one year after filing for chapter 11 to reorganize his financial affairs," 50's lawyer says. "Mr. Jackson appreciates the fresh start this process provides." 50 filed for bankruptcy July 13 of last year, saying it was for "protection, so I'm not taken advantage of."
The G-Unit general took to his favorite platform, Instagram, to share the news with the world, captioning the photo "[laughing emoji]oh now I remember where I put that Money. LMAO #EFFENVODKA #FRIGO"
LMAO: