News
John Legend Disappointed By Racism
John Legend is disappointed that racism still exists as he commented on a paparazzi photographer who recently branded him a "monkey". The 'All of Me' hitmaker has criticised the paparazzi photographer who recently branded him a "monkey" but insists he is not "hurt" by the comments as he is "smarter [and] stronger".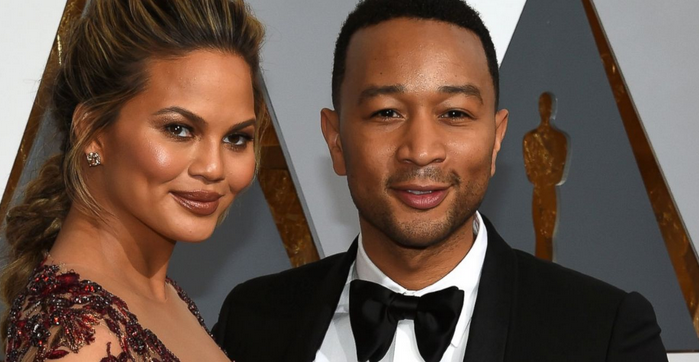 Speaking to Variety at the Sundance Film Festival in Park City, Utah, he said: "We were right next to each other and we looked at each other like, 'Did he really just say that?' And he really said it. He basically called me a monkey.
"Black folks have had to deal with being called monkeys for a long time and dehumanisation has always been a method of racism and subjugation of black people. That's just part of American history and it's part of the present, apparently.
"We saw it with the former president, Obama, whenever people wanted to discount him or discount his wife, they compared them to apes. And we've seen that frequently. You know, I'm not hurt by someone saying that to me because I'm smarter, I'm stronger. I look down on that person that would say something like that, but it's a shame that still exists."
When it happened, John's wife Chrissy Teigen – with whom he shares nine-month-old daughter Luna – posted about the ordeal on social media, where she was met with a flurry of support from fans.
She wrote at the time: "Paparazzi at JFK just asked me "if we evolved from monkeys, why is John Legend still around?" – and people wonder why celebs lose it in pics
"I was very kind. Answered cooking questions, then he came with that. F***ing disgusting.
"Guess we'll find him when he puts the video out. That he edits the s**t out of since he didn't get clocked.
"He also went from "what's an easy recipe to make at home" to "if a Jew were a vampire, would he still be afraid of crosses?" (sic)"