50 Cent Has 1 More Challenge For Floyd Mayweather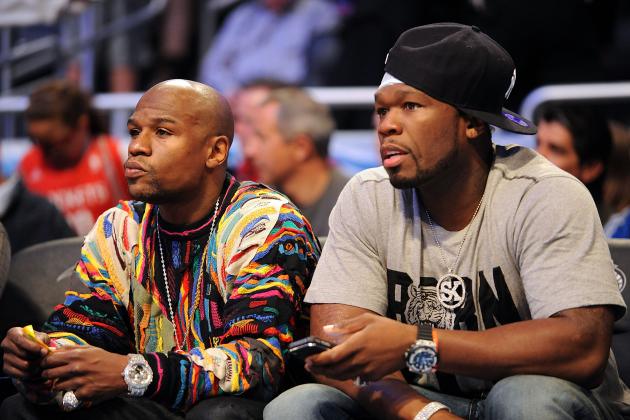 50 Cent Has 1 More Challenge For Floyd Mayweather. Despite having defeated Conor McGregor on Saturday night (August 26) to surpass Rocky Marciano's boxing record of 49-0, Floyd Mayweather Jr. has one final record to surpass if he wants to have an unparalleled résumé. And 50 Cent believes he can push Mayweather to do it.
50, a close friend (and occasional troll) of the boxer, pointed out the record of Mexican fighter Ricardo López, who has a professional record of 51 wins, 0 losses and 1 draw, in a since-deleted Instagram post. Fif says he will get his pal to step into the ring once again to break the record, even though Mayweather insists his bout with McGregor was his final fight.
"You see this shit we got Rocky Marciano record with 50-0 now they show up with this Richard Lopez record," 50 wrote on Wednesday (August 30). "I'm gonna get Floyd to fight again, but I'm gonna need time Smh we need 1 more. TBE #50centralbet"
López, known as "El Finito," doesn't have a flawless record like Mayweather. The Mexican boxer's only non-win was a technical draw against Rosendo "El Bufalo" Álvarez in 1998. However, López would go on to beat Álvarez in a rematch eight months later.