Birdman Bashes Haters & Rick Ross Fires Back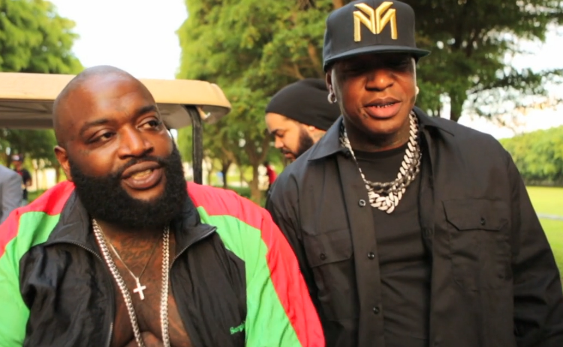 Birdman Bashes Haters & Rick Ross Fires Back! Birdman has evidently had enough of people criticizing him over his alleged treatment of Lil Wayne. The Cash Money Records CEO took to social media on Wednesday night (October 11) to issue a profanity-laced tirade at those attempting to muddle with his business.
"I be hearing all you niggas talking about this Lil Wayne shit," Birdman said during his 11-minute rant. "Lil Wayne this, Lil Wayne that. Bitch, Lil Wayne my son. I raised him. He ain't had nothing. I brought him to be something, and got something. Bitch, you think I ain't gon' make sure he straight?"
He continued, "Suck a nigga dick, bitch. I'ma show all you pussy ass niggas that ever got in my business. Fuck ya, nigga. I'ma show you don't play with me, nigga. I'm what you call a fuckin' real mastermind, you lil' bitty bitch. You heard me? And if you cross my line, you already know, I ain't even gotta tell ya. You know what type of nigga I am. That's how it is. Fuck ya, nigga. Tear ya ass up, playing with me and mine."
For close to three years now, Birdman and Wayne have been embroiled in a financial and legal battle over the release of Weezy's Tha Carter V album.