Youngsta Makes Club X Magazine Cover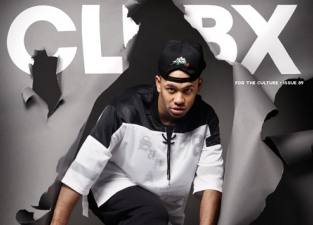 Youngsta Makes Club X Magazine Cover! Club X is a Popular magazine with the youth of today because of the gossip and news they put out. It usually features international artists on it's covers but this month a SA rapper caught their eye.
Youngsta has become a very popular name with the youth that enjoy rap music. They like him for the originality he in his work, i mean the guy raps the way he speaks and goes hard. You can tell he is simply telling a story from his neighborhood and he makes it sound like a movie.
He tweeted expressing his happiness and urging his fans to buy it. He released his album last year which was widely received by the youth.
Starting off the year on covers! Yasis! Get your hands on @ClubX_Magazine January issue & see Y? Kaapstad is gonna OWN2018! pic.twitter.com/JkeRvCSjur

— Youngsta Kaapstad (@YoungstaCpt) 12 January 2018