Gemini And Cassper Say Naa Mean's The Biggest Hip Hop Song
Gemini And Cassper Say Naa Mean's The Biggest Hip Hop Song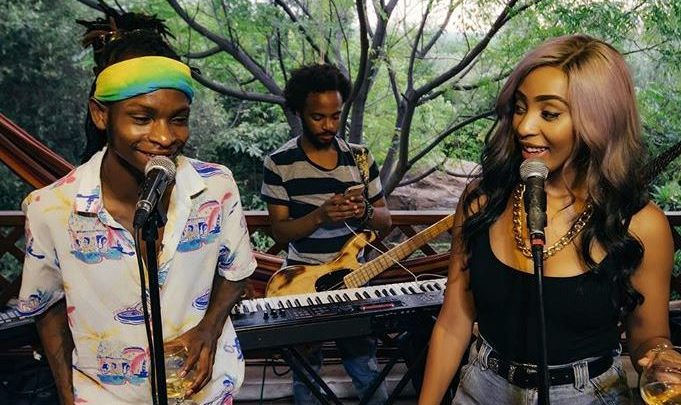 Gemini And Cassper Say Naa Mean's The Biggest Hip Hop Song! Ever since Naa Mean came out late last year it has been making waves on the Hip Hop scene picking up right after the visuals dropped. The video for Naa Mean has reached over half a million views on YouTube in a little over a month.
After seeing an epic performance by Nadia Nakai and Cassper Nyovest of the hit single, Cassper went on twitter to praise Nadia Nakai's Naa Mean which he featured on. "Nadia has a fuckin hit with Naaamean!!! It rings off in the club!!!," tweeted Cassper. This claim was backed by the former Family Tree signee, Gemini Major.
"It's the biggest hip hop song right now bro !!!!," tweeted Gemini Major which Cassper confirmed saying that it's true. The catchy hook Mufasa delivers accompanied by the bars Bragga lays on the track, it's definitely a track to look out for this year.
Nadia has a fuckin hit with Naaamean!!! It rings off in the club!!!

— R.M Phoolo (@CassperNyovest) 11 March 2018
It's the biggest hip hop song right now bro !!!! https://t.co/A737gtMlQI

— RudeBouyMajor (@GeminiMajor) 11 March 2018
— R.M Phoolo (@CassperNyovest) 11 March 2018