Gemini And Cassper Working With YCEE On New Music
Gemini And Cassper Working With YCEE On New Music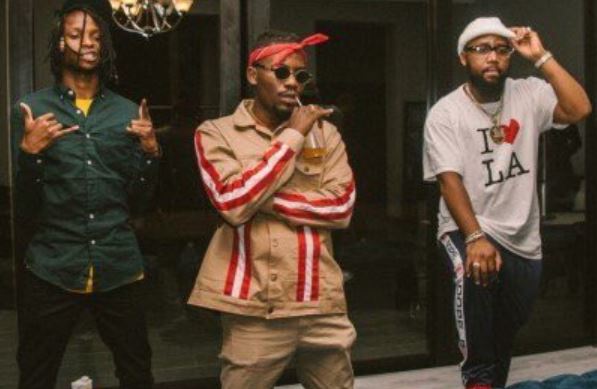 Gemini And Cassper Working With YCEE On New Music! Earlier this month we saw Gemini brag about being one of the most sought after musician in South Africa. The award winning producer claimed to be on 5 projects this year and it seems he wasn't just talking with South Africans.
Cassper and YCEE had been planning to work on music together since January when Cassper received Best Hip Hop at the MVP awards in Nigeria. It seems that the collaboration is finally being made and will have Gemini Major helping out with the production.
The news came after pictures of Cassper, YCEE and Gemini Maajor surfaced on the internet and Gemini Major went on to reveal that they were in studio together on this Wednesday morning. "Listening to the tune we made this morning ,INBOX


@iam_YCEE .


," tweeted Gemini after he had posted a picture with Cassper and YCEE.
We got vibes on the way 🤾🏽‍♂️🤾🏽‍♂️🤾🏽‍♂️ pic.twitter.com/KBlWOzN0hb

— RudeBouyMajor (@GeminiMajor) 14 March 2018
Listening to the tune we made this morning ,INBOX 🔥🔥@iam_YCEE .🤾🏽‍♂️🤾🏽‍♂️

— RudeBouyMajor (@GeminiMajor) 14 March 2018