Kid Tini Claps Back At Twitter Troll For Name Dropping
Kid Tini Claps Back At Twitter Troll For Name Dropping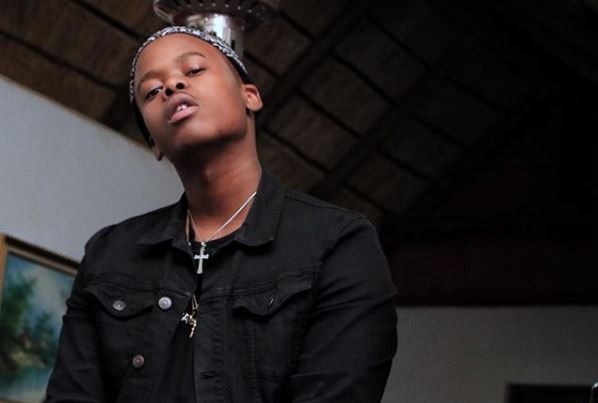 Kid Tini Claps Back At Twitter Troll For Name Dropping! Kid Tini has been in the game for a little over a year but it seems the new school bully has already made enemies and haters.
The rapper recently responded to a tweet which a fan had tagged him and simply said that he is not a fan of Kid Tini. These remarks had Kid Tini and his fans putting the twitter user on blast, later revealing that he had done it for recognition making reference to one of A-Reece's lines from Pick You Up.
"Let's get this clear I'm not a fan of @KidTini," tweeted the fan starting what seemed to be a browl on twitter. This caught Tini's attention and he replied tweeting "Somehow u still take time out your day to tweet me. You not a fan yet you care that much. FOH".
The troll went on to say "See what its like when you name drop for a lil recognition

 ". This was what pushed the rapper to go savage on the troll tweeting "Your life must hurt. Riding d**k can't be your only hustle.
Let's get this clear I'm not a fan of @KidTini

— B3NCHW🌎RLDWIDE (@B3nchWorldwide) 12 March 2018
See what its like when you name drop for a lil recognition😂 https://t.co/EpYn0fSCEI

— B3NCHW🌎RLDWIDE (@B3nchWorldwide) 12 March 2018
So you trying to say @KidTini is also a fan of @reece_youngking 😂😂 https://t.co/OEONnKmBQR

— B3NCHW🌎RLDWIDE (@B3nchWorldwide) 12 March 2018
Somehow u still take time out your day to tweet me. You not a fan yet you care that much. FOH https://t.co/V611h8CTkI

— 😤BULLY😤 (@KidTini) 12 March 2018

He went out of his way..I just responded to a tweet on MY mentions hot shot.

— 😤BULLY😤 (@KidTini) 12 March 2018