Watch! Tory Lanez And Travis Scott About To Fight
Watch! Tory Lanez And Travis Scott About To Fight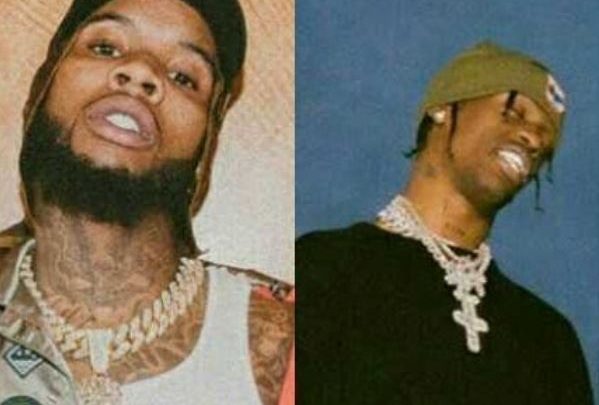 Watch! Tory Lanez And Travis Scott About To Fight! On one of Tory Lanez's songs from his latest chart topping album Memories Don't Die, he clearly mentions that he almost fought with Travis Scott.
A video recently surfaced of the two rappers almost getting into a fight. Although the two rappers seem to be very good friends but in the video, it clearly shows that the two weren't getting along that well.
"Me and Travis Scott almost fought at the Mala Luna/We both agreed shortly after that it was music," said Tory on Hate To Say. 
"I said what I said. If you felt a way and you wanna handle the way you wanna handle it," Tory says to Travis. "That's why we here right now," responded Travis in the heated argument.
Tory Lanez threatens to fight Scott in the Video saiying "So, what you wanna do bro? Are we apologizing or you wanna shoot the fade, my nigga? Literally every person can get out of here and we can shoot the fade, my nigga".
The line that Lanez said about Scott on Hate To Say hints that the two have gotten over their differences.