What Fans Thought Of Youngsta CPT's Videos
What Fans Thought Of Youngsta CPT's Videos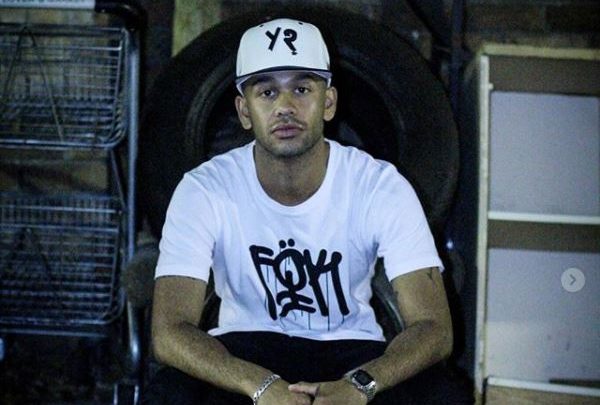 What Fans Thought Of Youngsta CPT's Videos! 2018 seemes to be the year that Youngsta is leaving his mark in the game, or could it be the beginning? The rapper has released 3 music videos since the year began and featured on a number of tracks.
The rapper dropped the Own 2018 visuals over 2 weeks ago which the fans received well. Youngsta decided to feed his fans with more content, dropping 2 videos for We Go Bos and Kaapstad's revenge as one video on YouTube this Tuesday morning.
The visuals have been receiving a lot of good reviews from fans and rappers likewise. "The visuals for this are amazing hey! Yor!," tweeted one fan who liked the videos.
The visuals for this are amazing hey! Yor!

— SEP (@Septizzle) 13 March 2018
dope video

— The GA (@TheGA87042682) 13 March 2018
i just saw it now… props to u my bra #WEGOBOS IS A SMASH!!!!! pic.twitter.com/nv1DYJgE2c

— TheeStonner (@thee_stonner) 13 March 2018
"if you praying for my downfall 🙏🙏🙏 keep praying 👍👍
This is a Kaapstads revenge 🔥🔥🔥🔥🔥🔥🔥🔥🔥🔥🔥🔥
3767k views We Go Bos!! pic.twitter.com/ACfsUfx0l4

— Lill Teller (@Teller0303) 13 March 2018
This is what i've been waiting for and its everything and more. @YoungstaCpt you're going places maaahn!! Authenticity is key! #KaapstadsRevenege #GoBos https://t.co/8HG7Z3cTbv

— Romantha Botha (@FromRomeWithLov) 13 March 2018
@YoungstaCpt ""here we go Boss, ariyetsa so' Cause there's enough Ganja en hiesie enough Dop !👏👏🙌 …jyse boss my lanie ""

YoungstaCPT – Kaapstads Revenge & We Go Bos https://t.co/eHsgdyTjOU via @YouTube

— Ayanda Kakaza (@Ahjax17) 13 March 2018
@YoungstaCpt ""here we go Boss, ariyetsa so' Cause there's enough Ganja en hiesie enough Dop !👏👏🙌 …jyse boss my lanie ""

YoungstaCPT – Kaapstads Revenge & We Go Bos https://t.co/eHsgdyTjOU via @YouTube

— Ayanda Kakaza (@Ahjax17) 13 March 2018