AKA Kisses Man On Cheek Following His Viral Video
AKA Kisses Man On Cheek Following His Viral Video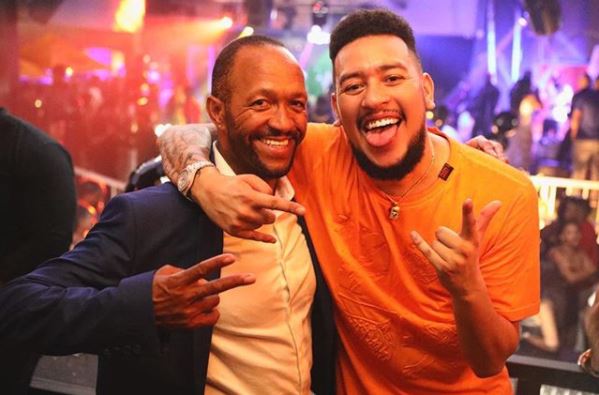 AKA Kisses Man On Cheek Following His Viral Video! 2 weeks ago, we saw AKA's reaction to one of his friends kissing him on the cheek celebrating the Cruz Watermelon launch go viral in no time.
"That's the owner of Rockets man! Shaun, he's my homie




… he got excited. He got a wife and kids man!! It's a North thing I guess, I love him and he loves me okay!




," tweeted AKA addressing the issue.

Supa Mega went on to post a video on his insta story kissing a friend of his on the cheek as a joke. The friend gave a similar response to that of AKA's reaction in the video that went viral were he was the one who got kissed showing that he was shocked by the actions.
Recorded by DU Recorder – Screen recorder for Android pic.twitter.com/cmqScYwOoR

— kudakwashe nyamutsamba (@og_kuda) 16 April 2018