Hip Hop Fans React To Cassper's K'Sazobalitt Visuals
Hip Hop Fans React To Cassper's K'Sazobalitt Visuals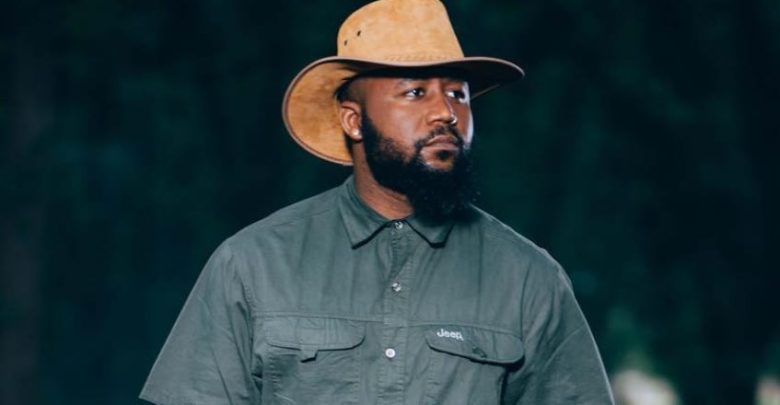 Hip Hop Fans React To Cassper's K'Sazobalitt Visuals! Cassper Nyovest recently dropped the visuals to his highly controversial single titled K'sazobalitt this Friday morning on YouTube.
Cassper and Pearl Thusi who also features on the video had the whole of South Africa talking before the video came out after pulling what seems to be a stunt. The two entered a twitter war gaining peoples attention and squashing it after a few hours. Pearl Thusi's appearance on the video riding a horse is what caught a lot of fans attention since the twitter war was based on that.
"Dude, you are the undisputed king ! Damn, what a concept. Different, always ahead of the pack! You the realist! And your caretaker/Gardner Innocent is also in the video and @PearlThusi I get it now – brilliant!," tweeted one fan. A lot of the fans who reacted to the video seemed to like the concept behind the visuals since it speaks about the land situation in South Africa.
Oooh my God there goes the Queen @PearlThusi on the horse,it does make sense now huh lol,,, #Ksazobalit pic.twitter.com/mzUlr1JIpi

— Lill Teller (@Teller0303) 27 April 2018
Can we find help for this person guys. Please 🚑😕 @CassperNyovest #Ksazobalit 🔥 pic.twitter.com/FA3gpMhTV3

— Thapelo Mogotlane (@Exito_Jay) 27 April 2018
Dude, you are the undisputed king 👑! Damn, what a concept. Different, always ahead of the pack! You the realist! And your caretaker/Gardner Innocent is also in the video 🔥🔥🔥🔥🔥🔥🔥🔥🔥 and @PearlThusi I get it now – brilliant!

— ProudlyTsibipian (@MannTanks) 27 April 2018
😢some of us caught feelings yesterday😭😭😂😂😂😂#ksazobalit

— Thando Lerato. (@ThandoLerato12) 27 April 2018
1. Land expropriation
2. The types of stereotypes females are faced with on a daily basis (Twar with @PearlThusi yesterday)

Two issues that are currently being dealt with in the country.#Ksazobalit #WeAreReady

— Neo Mabuya (@NeYoMedii132) 27 April 2018
The concept,picture quality and colour grading too https://t.co/k9szrYIK15 stay winning bro S/O @Teabagg @SeritiFilms

— Kay Sibiya (@Kay_Sibiya) 27 April 2018
The concept behind the #KsazobaLitMusicVideo is on some other😭😭 and the fact that this video dropped on #FreedomDay makes it 10× 🔥🔥 @CassperNyovest you a genius my guy🙌🙌
We are getting this land and #Ksazobalit 💃💃 pic.twitter.com/Uf76Ju3MlQ

— AsaWaAzania🇿🇦 (@Asa_Taleni) 27 April 2018
Cassper haters now are like..after bashing him yesterday pic.twitter.com/wHa1cZ1v2u

— Tafadzwa Phiri (@slimyoungtee) 27 April 2018