Hip Hop Fans React To K.O's Swagganova Visuals
Hip Hop Fans React To K.O's Swagganova Visuals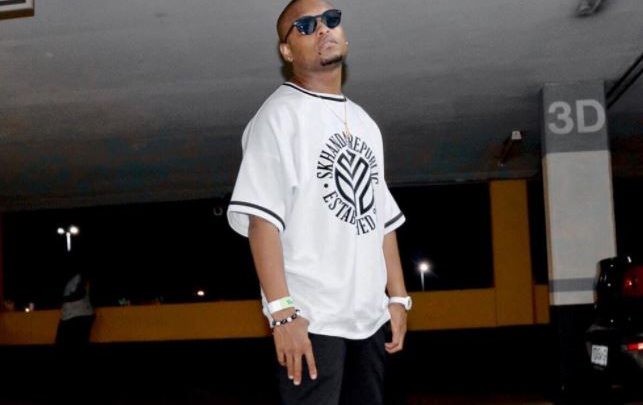 Hip Hop Fans React To K.O's Swagganova Visuals! K.O has just released the fourth video from his latest album Skhanda Republic 2 which came out on the 13th of October last year. He dropped the visuals for his track titled Swagganova.
On the visuals for Swagganova, K.O took the chance to show the most recent line from his Skhanda Republic clothing brand. He invited those who had bought the tops to be present during the shooting of the visuals on his social media accounts.
The rapper has been getting nothing short of a great response on social media for the visuals since they came out. "dis is wat I ws w8tng 4 ma G. U got @YungSwissPgp n @GhandaGhandaSA on the vid I luv it abt to download," tweeted one fan liked the visuals.
dis is wat I ws w8tng 4 ma G. U got @YungSwissPgp n @GhandaGhandaSA on the vid I luv it abt to download pic.twitter.com/drEIocJDF6

— H'PITSO (@thabangpeace8) 13 April 2018
#swagganovavideo check it out 🔥 🔥 too clean!!! https://t.co/sz0kC6M6eY

— 👑 MOCKER👑 (@Mongezi_SA) 13 April 2018
@MrCashtime #Swagganovavideo #Swagganova e ira di flames ole nyora boss

— Teekay rap pantsula (@thekelo_Teekay) 13 April 2018
@MrCashtime Seen the SwaggaNova Video yesterday. It's just Bossly wanna live like that in my second life Lol

— Daddy Yo' (@JaffieHD) 13 April 2018
#SwagganovaVideo out now on YouTube. Watch it, it's super dope 🔥🔥🔥🔥 @MrCashtime pic.twitter.com/CiEMKuuypc

— Tumelo Radinne (@TumeloRadinne) 13 April 2018
"Mr Mdhluli.." Don't play yourself people, simply load those data bundles and watch the #Swagganova vid right now. just woke but it was the 1st thing I did. @MrCashtime #NooMann

— Son Of a Gun (@iamsakhileking) 13 April 2018