10 Things You Don't Know About Superstar Ace
10 Things You Don't Know About Superstar Ace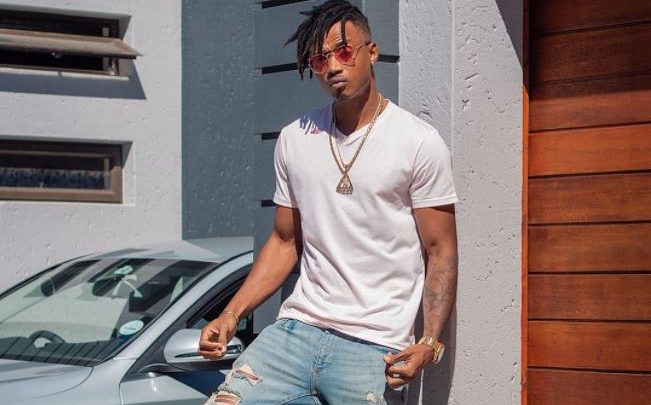 10 Things You Don't Know About Superstar Ace! Superstar Ace is a young Hip Hop artist/producer/singer from Nigeria who attended school in South Africa. Born With the name Chuks Austine in the 80's, Superstar Ace began taking Hip Hop seriously back 2009.
1. Ace had his first performance opening for International American Act MIMS, amidst a concert which featured
Nigerian A list acts and acts from other African countries at the Soundcity Urban Music Blast.
2. While studying in South Africa, he, drawing on a natural grace and elegance, became a commercial/editorial model, featuring in various popular South African advertisements for brand shops.
3. His early musical influences include African and non-African talents such as: Fela Anikulapo–Kuti, Bob Marley, the Notorious B.I.G. and Tupac. More recent role models includes influences from Drake, Kanye West.
4. As a musician, Ace's preferred genre is Fusion Music, which is simply, fusing various genres.
5. He is motivated by "everyday life", party sounds, stories he has heard and general positive vibes, he has managed to blend Pop music, Afro pop and Hip Hop music in several eclectic combinations ranging from vocals right down to a fresh combination of instruments creating a harmonious confluence of words and melody.
6. In 2010 Ace released his first major effort with his single Lalala Friday, which was not properly marketed. He then went on to release the visuals for the single in 2011 premiering on MTV Base and other channels across Africa and in the U.K.
7. Ace jumped aboard the Samsung/Spinlet Campus Activation Tour which was held in 10 Universities across 10 states in 2012 in Nigeria alongside other upcoming artists.
8. He went on to tour in the U.K alongside artists like Davido, Wande Coal, Sean Tizzle, Moelogo and Lil Kesh in Londdo, Manchester, Oxford, Birmingham, Luton and Coventry.
9. Superstar Ace has collaborated with some of the biggest names in Africa like Anatii on Summertime, Davido on First Time, Victoria Kimani on Pop Bottles and Vector on African Pimping.
10. The rapper released an EP titled Concocting A Wave late 2017 which received a lot of support from his fans.