Fans On Zakwe's 'Sebentin Remix' Ft Cassper, Kwesta & More
Fans On Zakwe's 'Sebentin Remix' Ft Cassper, Kwesta & More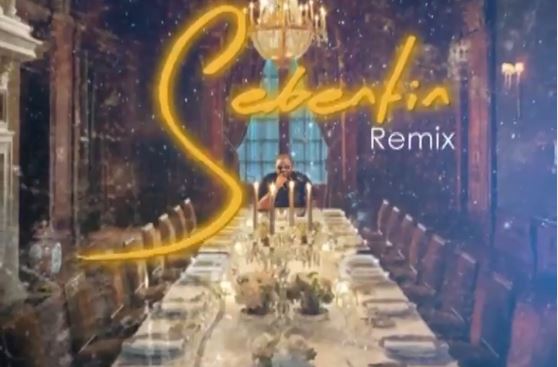 Fans On Zakwe's 'Sebentin Remix' Ft Cassper, Kwesta & More! It seems the Durban born star Zakwe has decided to make his comeback onto the scene with a single titled Sebentin Remix which features Cassper Nyovest, Kwesta, HHP, Blaklez, Pro and Musiholiq.
The song dropped on Friday morning and has been getting a lot of support from the SA Hip Hop community. "I heard it on @gagasifm bro played by @JuniorDeRocka iyoooo this is the thank you for good Music #zulu vs #sotho @ZakweSA vs @Blaklez," tweeted one fan.
These were mostly the kid of responses the song was getting from the fans. Although most of the fans seemed to like the single, there were some who had their different thoughts. 'But why same Flow?," tweeted another fan.
But why same Flow?

— Chabalala Stanford (@Mr_S_Chabalala) 4 May 2018
Jamming to the hit already 🔥🔥🙌🏼🙌🏼 pic.twitter.com/Jk8P7TUKdo

— Happy Ntokozo (@NtokozoShezi12) 3 May 2018
Ok I see errbody popping #sebentinremix n issa flame 🔥🔥🔥🔥 but don't forget to support local artists grind underground tryna git it bless me wit retweets people https://t.co/gPjeQcWrDP 🔥🔥

— "Cash" is out go git it 🙏🙏🙏 (@CeeMarzz) 4 May 2018
loool Zakwe dwag…thanks for being on d first verse let these nggrz feel preasurr…..i salute

— 💎KHULLY 💎🎤 (@KHULLYSA) 4 May 2018
Thina bantu abazi abantu sesinayo🙌🙌🙌🙌🔥🔥

— Ta Nswempu (@manX_lany100) 3 May 2018
This is what I call greatness #SebentinRemix

— Mlondi Mkhize (@Mlaundy_Mkheeze) 4 May 2018