Nicki Minaj Confirms That She's Dating Eminem
Nicki Minaj Confirms That She's Dating Eminem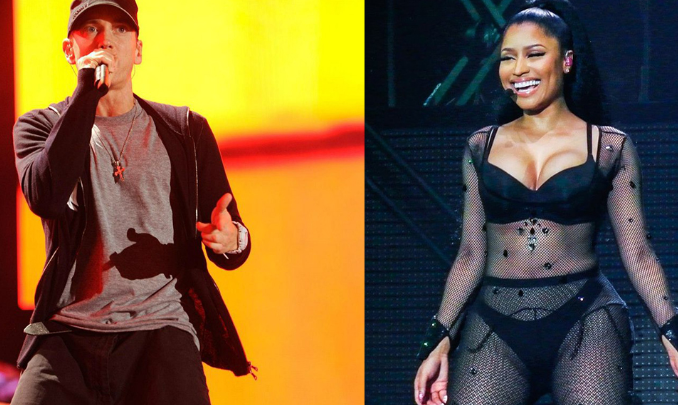 Nicki Minaj Confirms That She's Dating Eminem! Nicki Minaj recently announced that her album is going to be delayed and then went on to spice things up by name-dropping Eminem promoting a new single she's on by YG by YG called 'Big Bank' with Big Sean and 2 Chainz.
She went on to tweet promoting the song saying "Now!!!!! @yg @2chainz @bigsean. Told 'em I met Slim Shady. Bagged a EM!!". One of Nicki's fans went on to ask if she is dating Eminem replying to the tweet were she was promoting the single.
Nicki Minaj simply tweeted confirming that she is dating Eminem by replying to the fans tweet with a "Yes".