Hip Hop Fans React To Sjava's 'Abangani' Ft Emtee & Saudi
Hip Hop Fans React To Sjava's 'Abangani' Ft Emtee & Saudi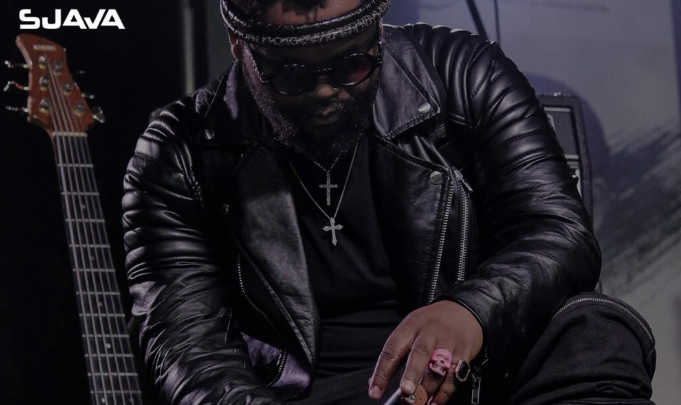 Hip Hop Fans React To Sjava's 'Abangani' Ft Emtee & Saudi! The excitement that is cureently in the SA Hip Hop game at the moment is unequaled.
We have seen a number of artists drop the ir projects and singles. Sjava recently released his hot new single titled Abangani which features the ATM boss Emtee and Saudi. The track is one that contains a rather positive message which resonated with a number of South African Hip Hop fans.
"Shout out to you guys for the good food for my ear, Abangani is a smash it keep on blessing us with your souls," read one fans tweet who appreciated the Sjava's new track.
Shout out to you guys for the good food for my ear💪👊👏👌, Abangani is a smash it keep on blessing us with your souls

— Thokozani (@Thokoza17195695) 15 June 2018
Dankei sjava baba ingoma zakh ziyakhuluma am lyric akho aphula i mic avule inqondo

— Kay aar Gee☆YoungHustler (@NkanyisoNdazyth) 15 June 2018
Asbonge Bhungane Ngelengele. We've been waiting for these, iyababa boy🔥🔥

— Mthunzi mthombeni (@Thunzer) 15 June 2018
Sihamba nezinyoka inyoka ezithi zingabafwethu🔥🔥🔥

This track is 2much🔥🔥🔥

— Scelimpilo Cindi (@Mpillow) 15 June 2018
Would you believe me if I told you that the music industry owes you man, this song bro🏆🏆🏆 it's deep

— SiveR Mdunyelwa (@MdunyelwaSiver) 15 June 2018
You just never dissapoint!

— Zanele (@ZaniMntwana) 15 June 2018
Uma ngikhumbala lapho engiphuma khona,bekungekho lula bt i made it anyway🙏😍🎵🎤🎧

— Lunga Mzingeli (@lunga_mzingeli) 15 June 2018
Abangani on repeat 2+2=5 I don't care , just want to hear this song the whole day.. Sibonge zinkabi 👍👌👏👏👏✊✊ pic.twitter.com/liG9ez4OPr

— Wolf🐺 (@Wolf99930153) 15 June 2018