Pics! Youngsta CPT Preaches The Ghetto Gospel With Lecrae
Pics! Youngsta CPT Preaches The Ghetto Gospel With Lecrae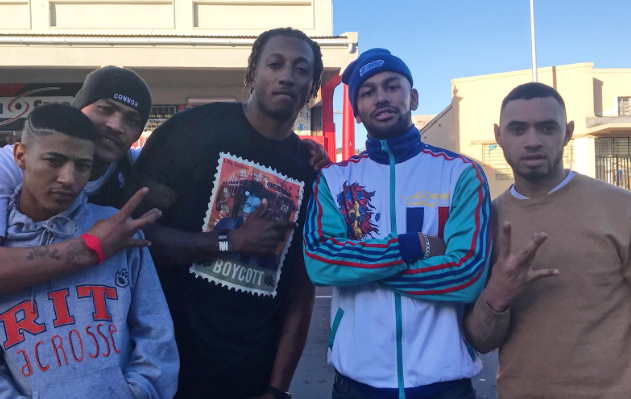 Pics! Youngsta CPT Preaches The Ghetto Gospel With Lecrae! Lecrae is undeniably one of the biggest gospel rappers in the entire world.
The rapper recently visited South Africa and took time to go see the neighborhoods in Cape Town being guided by the torch bearer of the rap scene in the CPT, Youngsta. Youngsta recently posted pictures of himself with the American rapper, Lecrae in Cape Town.
"Spreading the Ghetto Gospel with brother @lecrae SALUTAS for coming by & hearing us out bru," tweeted Youngsta thanking the rapper for the visit.
Spreading the Ghetto Gospel with brother @lecrae SALUTAS for coming by & hearing us out bru ✊🏽 pic.twitter.com/CH6kpOpvPF

— Youngsta Kaapstad (@YoungstaCpt) 11 June 2018