'He's Under Pressure,' AKA Defends Emtee After Falling On Stage
'He's Under Pressure,' AKA Defends Emtee After Falling On Stage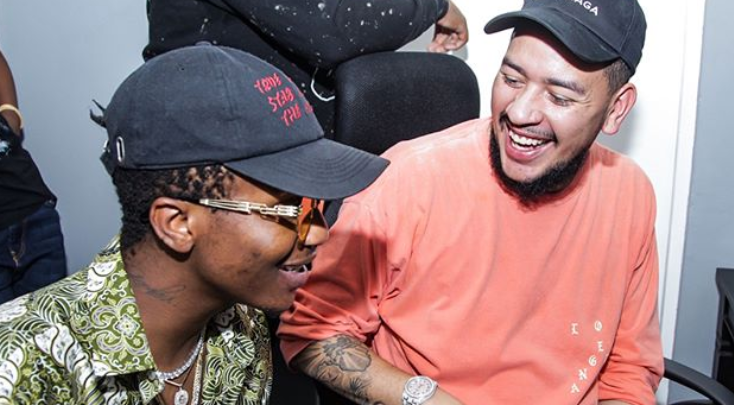 'He's Under A Lot Of Pressure,' AKA Defends Emtee! For the last couple of days, Emtee has been at the topic of a lot of conversations following a video of him performing went viral after he fell.
A lot of rappers weighed in on the matter with some saying he needs help whilst some suppirted the Plug  hit maker. AKA had not yet spoken on the matter  but has decided to break his silence by defending Emtee for the on stage fail. The rapper said that it's the consequence of being a celebrity, being on the job 24/7.
"People watch that video and say, look at how unprofessional this guy is … I look at it and say, damn … this guy is under a lot of pressure," tweeted AKA.