Hip Hop Fans On HHP Mocking A #LadiesWithBooty Contestant
Hip Hop Fans On HHP Mocking A #LadiesWithBooty Contestant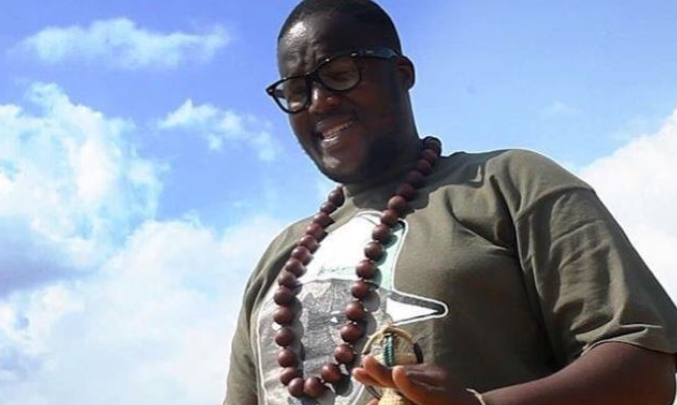 Hip Hop Fans On HHP Mocking A #LadiesWithBooty Contestant! HHP is one of the most vocal rappers in the game. The rapper often shares his opinion on trending matters on his social media platforms.
Jabba recently came across a picture of one of the contestants of twitter challenge called #LadiesWithBooty which he replied to sharing his opinion. The rapper trolled the twitter user who had entered the challenge about her armpit hairs.
And armpit hairs 🤧 https://t.co/6pvNAfBKrL

— Jabba™ (@HipHopPantsula) 2 July 2018
A lot of the SA Hip Hop fans saw the humor in the rapper's tweet whilst some were rather curious what the rapper was doing on the hashtag. "It looks like Grootman zoomed the picture lol," tweeted one fan replying to HHP's tweet.
It looks like Grootman zoomed the picture lol😂😂😂 pic.twitter.com/cbpPyKvV4u

— Tweener🇿🇦 (@Astor_The_Biker) 2 July 2018
Grootman 😂😂😂😂..watchu doing on the #LadieswithBooty streets😂😂😂 pic.twitter.com/kL5Ah0JjMf

— KING SPEECH (@LucaM40) 2 July 2018
His not alone even Julius_S_Malema tweeted about this early

— Ernest (@Ernest15873918) 2 July 2018
Ubone njani grootman, did you zoom in? 🤔 pic.twitter.com/nRwdUIoQgB

— Lifa (@MLifaro) 2 July 2018
It looks like Grootman zoomed the picture lol😂😂😂 pic.twitter.com/cbpPyKvV4u

— Tweener🇿🇦 (@Astor_The_Biker) 2 July 2018
LMFAOOO 🤣 wow you're so savage!!😂😂😭💔

— Nun Blanco✨ (@Phumieee_) 2 July 2018
First thing I noticed 🤣🤣🤣

— granny kgomongwe (@grannykgomongw) 2 July 2018
Are you not suppose to writing songs? pic.twitter.com/0qQfpKBMxc

— 4990Kaffir (@ZizeeySikhundla) 2 July 2018