Nadia Nakai Celebrates Her First TV Commercial
Nadia Nakai Celebrates Her First TV Commercial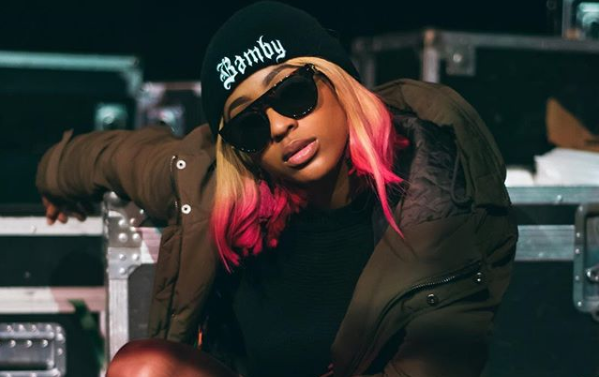 Nadia Nakai Celebrates Her First TV Commercial! Ever since the year started, Nadia Nakai has been breaking boundaries with the collaborations she's doing with Castle Lite.
The rapper was first named as one of the headlining acts at Castle Lite's concert with Chance The Rapper which was the first of it's kind in SA Hip Hop. It seems her relationship with Castle Lite is continuing to grow with new ventures being introduced like the new commercial they just shot with her and Frank Cassino.
The rapper recently posted the new advert she shot with Castle Lite on her instagram account sharing her excitement at her first Tele-Vision Commercial. "How dope!!!!!? My first TVC 😁😁😁😁😁😁😁 having fun with @castlelitesa ! 😂 Here's to many more years of innovation! #reseal910," read Nadia's caption to the video.