Nasty C's 'Strings And Bling' Is Finally Here
Nasty C's 'Strings And Bling' Is Finally Here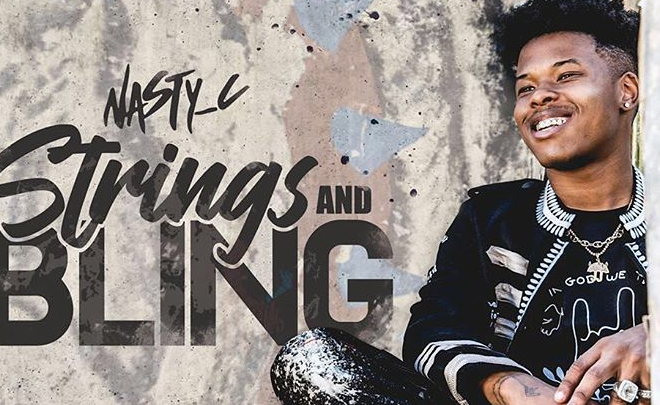 Nasty C's 'Strings And Bling' Is Finally Here! A day before Nasty C dropped his "Strings And Bling" album, the rapper held a listening session for a hundred of his fans who shared their opinions on the album with a rather great response to the rappers second album.
The day of reckoning is finally here as the rapper dropped his project at midnight (6 June 2018) and the reviews passed by Nasty C's fans seem to be nothing short of honest. The rapper gave a whole new persona on the album which seems like a transition from the "Coolest Kid In Africa" to a young man gunning for his throne.
On the Strings And Bling album, Nasty served his fans a number of tracks they can turn up to whist delivering a couple of love joints and tackling everyday issues. The first half of the album, Nasty delivers his raps on trap beats and then switches to a more romantic mood in the second half which is then closed of by two trap songs.
Nasty C got assist from only 3 artists as features with ASAP Ferg as the only international feature. Rowlene who made an appearance on Nasty's first album and is also signed to his label returns on the second Nasty C album bringing a different feel to the album and the third feature being Kaien Cruz.