Cassper & AKA's Similar Tweets On ProKid's Death Divides Fans
Cassper & AKA's Similar Tweets On ProKid's Death Divides Fans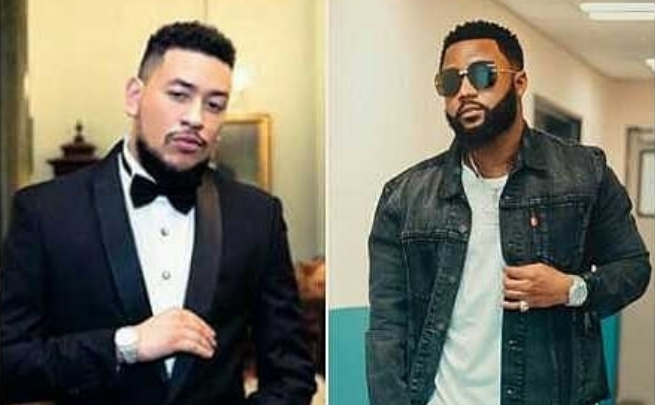 Cassper & AKA's Similar Tweets On ProKid's Death Divides Fans! The longstanding beef between Cassper Nyovest and AKA seems to stand out in anything, be it tragedy or triumph for either rapper.
Following the passing of Prokid, a number of celebrities took to socail media to share their condolences with the rappers family. Amongst the flood of messages coming in for the rapper from the Hip Hop community was AKA and Cassper who shared tweets that were similar and left some fans thinking Cassper was stealing from AKA's tweets.
"People never get the roses while they can still smell them," tweeted AKA. Cassper then went on to share a tweet that was rather similar to AKA's saying that we should have given ProKid his flowers whilst he could still smell them which is a famous quote by Kanye West. Fans were divided on which side to pick.
People never get the roses while they can still smell them 💔

— AKA (@akaworldwide) 8 August 2018
We didn't give him his flowers while he could still smell them. 💔

— R.M Phoolo (@CassperNyovest) 9 August 2018
REST IN PEACE TO ONE OF THE GREATEST TO EVER DO IT. Gave me my break as a producer, gave me my break as an artist … There will never be another PRO. ❤️ … shocking.

— AKA (@akaworldwide) 8 August 2018
Rest In Peace 2 the greatest to ever do it. You gave us a voice! Your genius was well received at your prime but we failed to preserve&appreciate your legacy while you were still with us. It took your passing to remind me how much of an inspiration you were to me. #RipPro #Legend pic.twitter.com/8LkYP5wMkP

— R.M Phoolo (@CassperNyovest) 9 August 2018
Lmao so you copied the tweet from AKA?😏Yaz wena you're stalking The SupaMega

— d . e . a . d 🎳 (@KeepUpWithTebas) 9 August 2018
This line is Kanye's line from Big brother_Graduation

— Mufasa Nation (@LloydLinks1) 9 August 2018
— Paak🌸 (@Timeless_365) 9 August 2018
Y'all saying the same shit nino @akaworldwide 🤔🤔 pic.twitter.com/Rymdesywt7

— Liife of Loro🎌 (@LoroOfficial) 9 August 2018
Oh VAR, always doing such things pic.twitter.com/lfJYsEXyMV

— Lifeless breath👻💣💥 (@ZeeDaSecOnd) 9 August 2018
@akaworldwide tweeted this hours ago

— Katleho_janco🌾🍂🍃❄ (@Katlehomabala3) 9 August 2018